2017 Camp NBC Activities & Schedule
Camp Activities
Fishing: Learn basic fishing skills and get a chance to do some fishing in the lake!
Archery: You will learn how to safely handle and shoot a bow at targets.
Camping: A fun way to spend time with loved ones is camping. Learn camping skills and the gear you will need to do it on your own!
Camp Schedule
Camps are free of charge, but the number of registrants is limited. Registration will soon be available. Please register early to secure your spot!

---
2017 Camp Schedule
TEXAS
Saturday, April 22, 2017
Challenger Seven Memorial Park
2301 W. Nasa Blvd.
Webster, TX
Download Flier | Download Registration Form
______________________

GEORGIA
Saturday, June 3, 2017
Dallas Landing Park
5120 Allatoona Drive
Acworth, GA 30101
Download Flier | Download Registration Form
__________________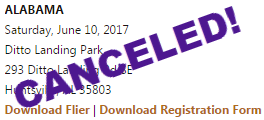 _______________________

ILLINOIS
Saturday, July 22, 2017
Blackwell Forest Preserve
Urban Stream Research Center
28 W 680 Butterfield Road
Warrenville, IL 60555
Download Flier | Download Registration Form
__________________
UTAH
Saturday, July 29, 2017
Box Lake at Payson Lakes
Utah County, UT
Registration deadline:
July 19, 2017
Download Registration Form
Download Waiver
___________________
INDIANA
Saturday, July 15, 2017
Summit Lake State Park
5993 N. Messick Road
New Castle, IN 47362
Registration deadline:
July 5, 2017
Download Registration Form
Download Waiver
_______________________
PENNSYLVANIA/NEW JERSEY
Saturday, August 12, 2017
Blue Marsh Lake
1268 Pallisades Drive
Leesport, PA 19533
Registration deadline:
August 2, 2017
__________________
NEBRASKA
Saturday, September 23, 2017
Walnut Creek Lake and Recreation Area
9902 Schram Road
Papillion, NE 68046
Registration deadline:
September 13, 2017
---
What is Camp NBC?
Camp NBC is a partnership of the National Baptist Convention, USA, Inc. and the Cabela's Outdoor Fund, was established in 2015. Camp NBC is supported through a four-year grant by the Cabela's Outdoor Fund. It is our hope that Camp NBC will reach the children of the National Baptist Congress through life-changing, spiritual outdoor learning experiences and offer fresh perspectives on career and recreational options and opportunities.
Program Goals:
Give National Baptist Congress children and their families opportunities to experience God's creation in new ways, develop an openess to learning new things, dream big, engage in the world and its opportunities, and "Envision the Future Exceptionally"; and
Help Cabela's diversify its workforce, broaden its outdoor education efforts and expand its customer base.
---
Contact Camp NBC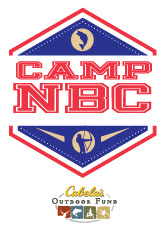 If you are interested in volunteering for this program or want to request more information about Camp NBC events in your area, contact:
Genesis M. Watkins,
Director, NBC - Cabela's Strategic Partnership
National Baptist Convention, USA, Inc.
Phone: (872) 228-1NBC
Mobile: (708) 663-6865
Fax: (877) 471-0483
Email: camp.nbc1@gmail.com or genesis.watkins1@gmail.com
---