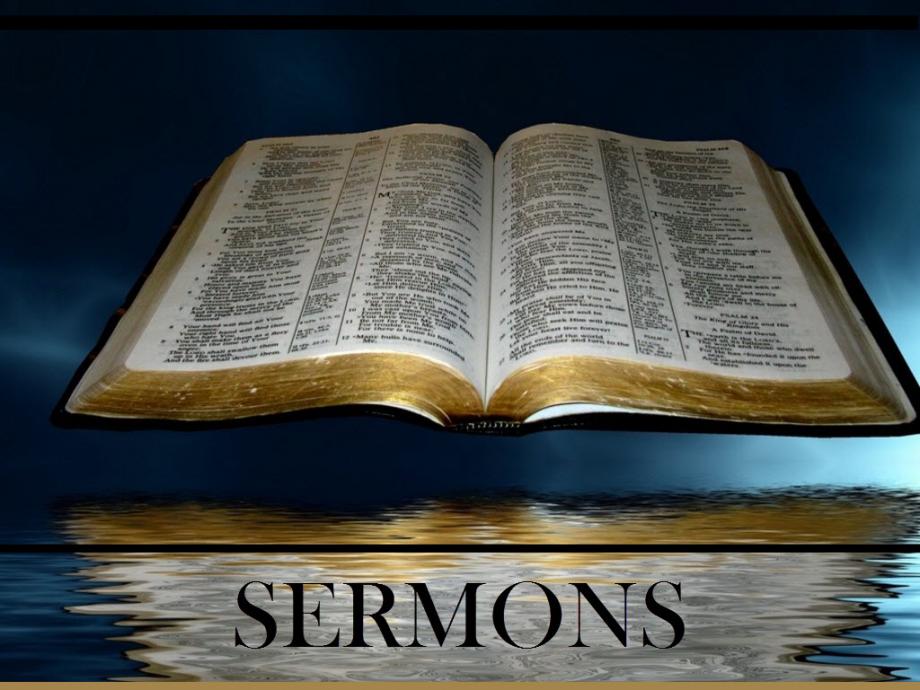 On this page of the website, we will publish sermons offered for publication by the preachers of the National Baptist Convention, USA, Inc. We are able to publish transcripts, audio and video files of sermons to offer multi-media presentations of some of our most dynamic preachers.
Disclaimer:
Please note that the NBC, USA, Inc. is not responsible for the content of the sermons. The author maintains full responsiblity for its content, accuracy and expression of his/her personal points of view. Submitting a sermon to us indicates the writer's permission to allow the NBC, USA, Inc. to edit and publish the sermon (in whole or in part), as appropriate on its website or other communications. Acknowledgement of the author will be provided with each use.

Be blessed!
---
Featured Sermon or Lecture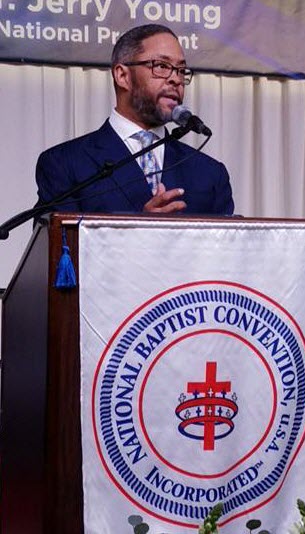 Dr. Alyn E. Waller, Pastor of the
Enon Tabernacle Baptist Church
, Philadelphia PA and President of
Lott Carey
, gave a thought-provoking, critical lecture at the Mid Winter Board Meeting on January 10, 2017 entitled: "A Conversation on Church Growth and the Millennial Generation."
Listen to Dr. Waller's entire lecture by clicking on the media link provided.
"A Conversation on Church Growth and Millennials"
Update Required
To play the media you will need to either update your browser to a recent version or update your
Flash plugin
.
Young Voices, Fresh Perspectives

Wisdom From a Dissatisfied Life - Rayshawn Graves - 2016
resource type: file
As you know, we've been in a series on James' letter to the saints in Jerusalem. This week "Pastor James" invites a guest preacher who will focus on this same topic of wisdom that he's has been focused on thus far. Our guest today is King Solomon. What James has been teaching about in the previous verses concerning the brevity of life and how it relates to those who are rich (which again would be you and I)….Solomon lived this. And so If this guest preacher, this voice from the past, could stand in the presence of James' hearers, he might say some of the same things James says, but if you know anything about guest preachers, you know that they tend to say things you don't typically hear every Sunday (and this can be both good and bad) they have more examples, more illustrations, more pointed statements at time….and more stories. They're only preaching one time and therefore they don't have anything to lose. "The pastor can clean it up"….And so that's just what this guest preacher does here… with nothing to lose, with no reason to soften the force of his words, King Solomon proceeds to give his sermon….an example of what James is talking about, an illustration,.....a case study.

If what James is teaching on could be called Wisdom for the Resurrected Life, Solomon's sermon here in Ecclesiastes could be called Wisdom from the Dissatisfied Life...
---

What's Love Got To Do with It? - Sharon Cunningham - 2016
resource type: file
The word love is used quite often in our vocabulary from day to day; we often say things to people dear to us like our mother, father, siblings or children words like, "I will always love you with all my heart".
Then there are times that we love in the abstract when we say things like, "I love your dress, or I love that suit, or I love your hair". Some folks will even go to a good movie and afterwards might say "you have to see this movie because I love this movie". Others use love very loosely; for instance, sometimes when we watch television and see someone who makes us laugh, and we might say "I love that comedian he is so funny" … It seems as though, we
feel
therefore, we love.
Then
there are those people who are looking for love, those who are wondering what is love, and others who simply don't believe in love. On the other hand, many people
say
that they love someone or something, but then their actions prove otherwise. The Apostle John stated in 1John 3:18, "
we love in words, but not in deed and truth
".
The
dictionary
defines love as an intense feeling of deep affection… but what does biblical love look like? In
1 Corinthians 13
, Paul will argue that
love is an action
...
---
Sermons

Sometimes You Got to Take Your Enemy By Surprise! - Dr. Donnie Green, Sr. - 2017
resource type: file
But I say unto you, that ye resist not evil: but whosoever shall smite thee on thy right cheek, turn to him the other also. (Matthew 5:39)

People read this verse, and think God is telling them to be passive -- to overlook what happened. That is not a bad thing -- but it isn't exactly what Jesus was saying. Turning the other cheek is not about being passive. It's about being active! So active that it actually confounds your enemy! Turning the other cheek is about taking an action so revolutionary, so shocking, so out of the ordinary that it shocks everyone around. It confounds the world -- and can also change it!

Do you truly want to overcome evil? So stop sulking about it, stop dwelling on it and stop doing nothing about it! Take a most unexpected action of surprising love -- because that is what Jesus did for us.....and it changed our lives, didn't it?

Has someone hurt you or sinned against you? Those things happen and they always will because of our sinful human nature. But now -- turn that into an action of love!

Let's make a habit of surprising those who hurt us! It may radically change lives, especially our own, "Get Saved & Stay Saved!"

---
From Cain and Abel to Kim K. and Kanye - WE Jenkins - 2017
resource type: file
The Bible: Gen 4:8 Now Cain said to his brother Abel, "Let's go out to the field." And while they were in the field, Cain attacked his brother Abel and killed him.

The Internet: Kim says, "Kanye is pitiful, filed for divorce months ago."

Since the beginning of time, families have had problems. I often wonder why family life is so complicated. Followers of Christ often look to the bible as the guide to a successful family life. Popular biblical commentary suggests that obedience and training is the divine nutrient for a healthy prosperous family life. "Children obey your parents, parents love your children, children honor your parents and you will live a long time, husbands love your wives, and wives obey your husbands. If you do these things your lives will be trouble free," some preachers and teachers suggest.

Some believe that a family's success is based on what someone did right and a family's failure is based on what somebody did wrong. If life were that cut and dry then "good," parents, have a guarantee that their children will be upright and successful. Yet, in reality, we see children from alcoholic and abusive households rise above their history of origin and offspring from sober and kind parentage produce some social misfits. This is not to say that deviant family social dynamics does not leave socio-psychological battle scars that affect personality and world views, it probably does, but it need not be an emotional death sentence, so to speak. Family is a delicate and resilient institution. Family can be destroyed in a moment's notice but it can also weather the storms of life by the power of God...
---

A Conversation on Church Growth and the Millennial Generation - Alyn Waller - 2017
resource type: audio
Dr. Alyn E. Waller, Pastor of the Enon Tabernacle Baptist Church, Philadelphia PA and President of Lott Carey, gave a thought-provoking, critical lecture at the Mid Winter Board Meeting on January 10, 2017 entitled: "A Conversation on Church Growth and the Millennial Generation." Listen to Dr. Waller's entire lecture by clicking on the media link provided.
---
The Old Guard

The Preacher in the Pastor - Dr. C.A.W. Clark - 1992
resource type: file
The contemporary preacher must realize that many of the people who sit in pews on Sunday hope that the preacher may answer one critical question: "Is there any word from the Lord?" Historical Context: This sermon was delivered at the National Baptist Congress of Christian Education, Minister's Division, in Pittsburgh, PA., in June 1992. Dr. William J. Shaw was director of the Minister's Division.
---