How to Publish Your Resume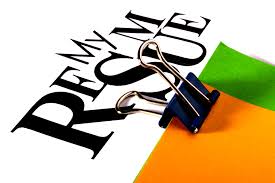 You do not have to be a member of the National Baptist Convention, USA, Inc. to publish your resume here, however, keep in mind that we are a Baptist organization. Most of our churches will be looking for ordained Baptist ministers for their open pastor positions. We reserve the right to refuse any request to publish a resume on our website at our sole discretion. Our advertisers for open positions will be instructed to view this page for potential candidates.

Procedures for Publishing your Resume
Generally, submissions are published within three business days after we have received both the payment and the ad. Your submission will be published as is and must be submitted online. No exceptions. The document(s) that you send must be final and not a "work in progress." We strongly suggest that you include an "Objective" statement on your resume and/or a separate letter of interest describing the type of ministry opportunity you are the most interested in, and any other important facts (e.g., whether or not you will relocate, etc.).

Publication Fee - $149.00
A one-time, non-negotiable fee of $149.00 per publication on the website is required for up to 12 months online. Discounts are not provided for less publication time. It is the advertiser's responsiblity to notfiy us when the resume should be removed or to renew at the end of the publication period.

Fees are subject to change at the discretion of the National Baptist Convention, USA, Inc. Fees are not subject to negotiation.

Procedure

You may upload up to two documents. Please have them available on the computer/device you are using prior to beginning, along with a credit or debit card for payment. We will notify you by email when your resume is published on the website.
Online Transaction Policies. All sales are in US Dollars and are final unless otherwise noted. Unintended duplicate payments may be refunded upon request to Customer Service. For Customer Service, contact Jeanette Tatman, (615) 301-2224 or by email at jtatman@nationalbaptist.com. We accept:

---
Questions?
If you have questions about your online payment or website announcement, contact
webmanager@nationalbaptist.com
. Email is the preferred method of communication.
---
*Important Disclaimer:
The National Baptist Convention, USA, Inc. publishes resumes and open ministry and employment opportunities as a service to its members and other constituents who are seeking ministry opportunities/employment or individuals to fill open positions. The Convention does not pre-qualify potential employers or individuals seeking positions, nor can it attest to the accuracy of the information presented. It is the sole responsibility of the potential employer or candidate to verify the information presented. The National Baptist Convention, USA, Inc. reserves the right to refuse publication of any ministry opportunity or resume at its sole discretion.