Coordinator Roslyn L. Harvey and the 2015 Contestants
(click to enlarge)

What is the Oratorical Contest?

The Oratorical Contest provides young people with an opportunity to develop and receive recognition for their public speaking skills. Contestants are judged based on a set of criteria that measure their demonstration of intellectual thinking and positive expression in an original written and oral presentation of the annual theme. College scholarships are awarded to the contestants with the highest scores. The Oratorical Contest is held annually during the National Baptist Congress of Christian Education Annual Session.


Contact:

Roslyn L. Harvey, National Baptist Congress Oratorical Contest Coordinator
6037 Grimshaw Ave
St. Louis, MO 63120-1232
Mobile: 856-397-6711
---
2015 Oratorical Contest - "Making Disciples for Christ"
The Oratorical Contest was held on Wednesday, June 24, 2015, in the Detroit COBO Convention Center. The theme was
"Making Disciples for Christ"
Matthew 16:
24-26.
There were 14 contestants – 7 females and 7 males-from the following states, Florida (Brittany Cooper), Illinois (Sherena Kendrick), Louisiana (Donald Fountain), Michigan –Wolverines (Hasani A. Hayden), Michigan BME (Morgan Webb), East Mississippi (Kiana Walker) Mississippi (Casey Kelly), Nebraska (LaKendra D. Black), New Jersey (Teryon Lowery), North Carolina (Candace Spencer), Oklahoma (Kendard Johnson), Ohio (Marcus Hasan), Tennessee (Shante Dobson), and Kansas (Andre J. Lewis). There were approximately 600 persons in attendance, 5 judges and 4 individuals responsible for the tallying of the scores. In addition to the monetary awards again this year 3 Hewlett Packard tablets were donated through the efforts of Sister Lisa Cook, and the Office Depot/Office Max Dream Maker's Scholarship Program. Again this year a former winner served as a judge, and he is now in his final year of college at the University of Oklahoma. A special thanks to with Hanna Palmer-Tesema, OH and Nehemiah Barrett, TN from the Youth Orchestra, who so graciously performed for the Oratorical contest. A special thank you to our Congress President, Dr. George W. Waddle, our Congress Dean, Dr. Elliott Cuff and the congress staff...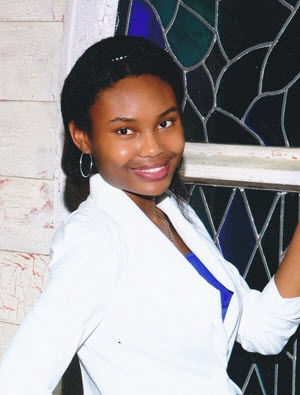 The FIRST place winner receiving $5000 and a HP tablet is Ms. Chante' Dobson of the Tennessee Baptist Missionary & Educational Convention, Inc. where she attends the New Bethel Missionary Baptist Church, Dr. Donald R. Ester, Sr, Pastor. Chante will be attending Southwest Tennessee Community College, majoring in Business Administration.
---
The SECOND place winner receiving $1,500 and a HP tablet: is Ms. Candace Spencer of the General Baptist State Convention of North Carolina, Inc. where she attends the Malaby's Crossroads Baptist Church, Rev. Dr. James S. Utley, Pastor. Candace will be attending Greensboro College, majoring in Theatre: Acting and Singing.
---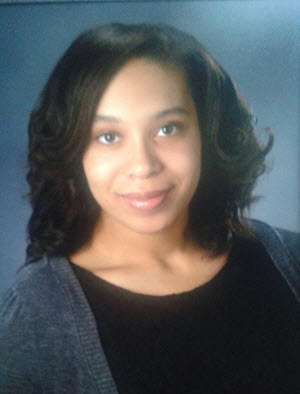 The THIRD place winner receiving $1,000 and a HP tablet is Ms. Morgan Webb of the MBE State Convention of Michigan, where she attends the New Bethel Baptist Church, Rev. Robert Smith, Pastor. Morgan will be attending the University of Michigan, majoring in Neuroscience with a minor in French.
Roslyn L. Harvey

, National Baptist Congress Oratorical ContestCoordinator
Email:
nbcoratorical@gmail.com
Phone:
(856) 397-6711
Address:
6037 Grimshaw Avenue
St. Louis, MO 63120-1232