Education & Financial Assistance Resources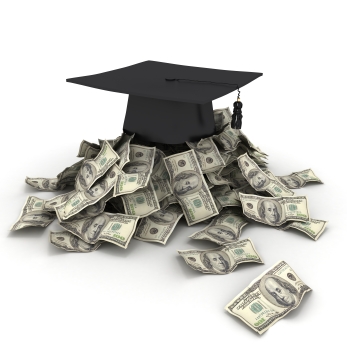 These resources are provided to assist you in identifying educational programs and financial aid opportunities. Please note that while we make every effort to check the authenticity of the information, the Convention cannot be held responsible for inaccuracies. You are encouraged to research the opportunity to assure that it is currently available and a good fit for your needs. May God smile upon your efforts to secure a good education!
Help Us Get the Word Out About Support for Education!

You can help us get the word out about education resources. If you are aware of legitimate resources for education that you'd like to share with the Convention's website visitors, please contact us at the link below. Be sure to provide detailed information, contacts, and website addresses for the educational opportunity you are reporting to us. Thank you!


---
College Scholarship and Financial Support Resources List
Go Red Scholarship for Health Care Careers

HURRY: Deadline is November 30, 2012!!

American Heart Association offers scholarships in medicine for multicultural women

In an effort to ease the burden of college tuition hikes during these rough economic times and increase the number of underrepresented minorities in medicine, the American Heart Association's Go Red For Women™ and Macy's, its national sponsor, offer the Go Red™ Multicultural Scholarship Fund.

The scholarship is designed to drive diversity in medicine and directly address important gaps in treatment that can lead to heart health disparities.

Sixteen deserving racially/ethnically diverse females will receive a $2,500 scholarship to support them in their studies. Candidates must complete an application, personal essay and submit two letters of recommendation. Online applications are available through Nov. 30, 2012. Scholarship recipients will be announced in February 2013.

African-American and Hispanic women are disproportionately affected by heart disease and its risk factors and confront disparities in care. Factors that contribute to poor health outcomes among minorities include cultural barriers and lack of access to quality care, according to the Office of Minority Health and Health Disparities (OMHD).

"The recruitment of talented diverse young women into the health care field is a critical step in the delivery of quality, culturally sensitive patient-centered care. The Go Red Multicultural Scholarship Fund will help ensure the continued success of a diverse group of young women in their health care education journey," said Dr. Jennifer Mieres, Senior Vice President, Office of Community and Public Health, Chief Diversity and Inclusion Officer for North Shore – LIJ Health System and American Heart Association Go Red For Women spokesperson.

Only 6.7 percent of African-Americans and 7.5 percent of Hispanics made up the total number of medical school graduates in 2010, according to the Association of American Medical Colleges. Only 5.4 percent of African-Americans and 3.6 percent of Hispanics in the nation are Registered Nurses (RNs).

Applications and scholarship requirements are available online at GoRedForWomen.org/GoRedScholarship.

Religious Liberty Essay Scholarship Contest (Deadline: March 1, 2013)

The entry forms for the 2013 Religious Liberty Essay Scholarship Contest are online! The contest is open to all high school juniors and seniors, and entries must be postmarked by March 1, 2013.

Click here to download the entry forms and complete rules. Three prizes are available:

Grand prize: $2,000 and airfare and lodging for two to Washington, D.C.*

Second prize: $1,000

Third prize: $250

To enter, eligible students must write an essay of 800-1,200 words in response to the following:

The United States of America was religiously diverse at its founding. Its population included numerous Protestant groups, small Catholic and Jewish populations, those who practiced traditional Native American religions as well as those who practiced African religions. The United States has become even more religiously diverse, yet Christianity has remained the majority faith tradition since the country's beginnings. Today, some Americans assert that the country was founded as a "Christian nation" while others contend that statement is a myth. Using the Constitution and writings of the Founders, research and evaluate the claim that the United States was founded as a "Christian nation." Include a discussion of the current implications for religious freedom for all people in a democratic country in which the majority rules in elections and ballot initiatives.

Click the image on the left to view the full requirements


2013 National Baptist Congress Scholarship

National Baptist Congress Scholarship Program

Mrs. Pansy R. King, Chairperson - New Jersey
Dr. Gwendolyn Packnett, Co-Chairperson – Missouri

Click here to download the complete Guidelines and Application for 2013


Note: Scholarship Awards will be made during the Congress Annual Session in 2013


Scholarship Applicant Requirements

The scholarship applicant must:

A. Be a member in good standing of a church that is currently registered with the National Baptist Convention USA Inc. and the National Baptist Congress of Christian Education.


B. Currently be enrolled in high school with satisfactory progression toward graduation in the year the application is awarded or already matriculating in college....

Click the link on the left to view the full requirements on this website.