Education & Financial Assistance Resources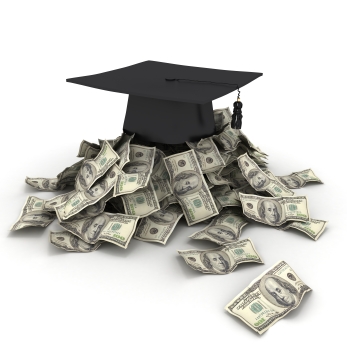 These resources are provided to assist you in identifying educational programs and financial aid opportunities. Please note that while we make every effort to check the authenticity of the information, the Convention cannot be held responsible for inaccuracies. You are encouraged to research the opportunity to assure that it is currently available and a good fit for your needs. May God smile upon your efforts to secure a good education!
Help Us Get the Word Out About Support for Education!

You can help us get the word out about education resources. If you are aware of legitimate resources for education that you'd like to share with the Convention's website visitors, please contact us by email at the link below. Be sure to provide detailed information, contacts, and website addresses for the educational opportunity you are reporting to us. Thank you!

National Baptist Scholarship Opportunities include:
Four-year Scholarship for academically talented students with an interest in missions work
Scholarships awarded to college-bound and in-college students on a per-region basis
Scholarships and more for college bound students who exhibit exemplary oratorical skills
Colleges, Degree Programs and Financial Assistance from other resources
AlcoRehab Scholarships

AlcoRehab.org is proud to award $6,000 in scholarships each year to three students, who share their vision on the dangers of alcohol abuse and addiction.

If you are concerned with the effects of alcohol abuse and addiction and want to help raise awareness of its dangers, we encourage you to share your vision and have a chance to win money to cover your educational expenses.

The submitted essays must not exceed 1,200 words and should answer the following questions:

• How alcohol abuse and addiction affects the modern society?
• What steps can be taken to decrease the impact of alcohol abuse and addictions on people and society?

The winning applicants will be determined based on the essay content, style and originality. Judges are looking for logically organized and well-supported essays.

Deadline is February 1st

Medical Financial Aid Opportunities

Paying for college and professional school is more challenging than ever. Even though you are pursuing a career that involves helping people and potentially saving lives, you still need to pay for it. Fortunately, various scholarship and financial aid opportunities can take a little bit of the sting out of paying for healthcare education. We have compiled a list to help get you started.

Tom Joyner Foundation and Dark And Lovely Launch Young Women With Purpose Project

The Tom Joyner Foundation and Dark and Lovely ® are working together on this new initiate, a scholarship and internship arrangement available to the institutions that have partnered with The Tom Joyner Foundation 2015 School of the Month program.

WHO CAN PARTICIPATE AND HOW DOES IT WORK?

Open to all young ladies on the sophomore or junior level at these HBCUs. Students must be enrolled full time and be in good academic standing (2.5 GPA or better) with their HBCU.

To apply, students must complete the online application and provide all requested information. A biography and photo will be required if selected.

Click here to learn more and to apply

GoGrad Graduate Education Resources

"There are many moving parts to take into consideration when planning your education. If you decide to pursue your education beyond a bachelor's degree, planning becomes even more complex." While this website is mostly geared towards promoting online education, it also offers all prospective graduate students assistance in "choosing, applying for, and financing a graduate education." There are also many resources for special issues, such as women and veterans in graduate education and taking the GRE and LSAT.

Financial Aid Resources from Best Colleges

Tuition can add up, but students rarely have to pay the full sticker price for their higher education. Learn about the financial aid options available that can help you lower the cost of your degree, and utilize our comprehensive scholarship database to search for more aid opportunities.

Resouces on this website include:

An Overview of Financial Aid
Financial Aid for Online Colleges
Understanding the FAFSA
Financial Aid Opportunities for Minority Students
Financial Aid Opportunities for Students with Disabilities
Financial Aid Guide for Military and Veterans
College Scholarship Database (more than 20,000 Scholarships!)

Affordable Colleges Online Financial Aid & Scholarships Resources

Affordable Colleges Online offers a College Learning & Resource Center with information about financial aid & scholarships for college. Topics range from Debt-Free College Degree, Financial Aid for Minorities, Financial Aid for Women, Scholarships for Students with Disabilities and more. Click on the "Financial Aid and Scholarships" tab.

Religious Liberty Essay Scholarship Contest (Annual Deadline in March)

Each year, the Religious Liberty Essay Scholarship Contest engages high school students in church-state issues by directing them to express a point of view on a religious liberty topic. Essays will be judged on the depth of their content, the mastery of the topic, and the skill with which they are written. Students should develop a point of view on the issue and demonstrate critical thinking, using appropriate examples, reasons and other evidence to support their position.

The annual contest is sponsored by the Religious Liberty Council of the Baptist Joint Committee.

The grand prize is $2,000 and a trip for two to Washington, D.C. Second prize is $1,000, and third prize is $250.

Winners are announced by the end of each summer, and the grand prize winner will be recognized at the BJC board meeting in Washington, D.C., in October.