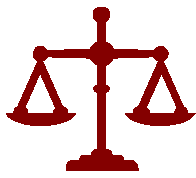 The Church Policy and Polity section of the website is designed to provide you with general information and advice about various issues concerning the operations and governance of the church. This section is an outgrowth of the numerous questions submitted through this website concerning such issues as the roles of the various church leaders, pastoral searches, where to find resources, etc.
---

Frequently Asked Questions (FAQs)
These questions and answers represent a broad array of concerns of the membership of the Convention. Where the Convention has established formal policy or position on the subject, that response is provided. However, there are many questions posed by the membership for which the Convention has no formal policy or position, and in those cases informal guidance is provided. Informal guidance is not to be interpreted as formal Convention policy or position, but solely as the informed, experience-based and individual opinion of a Convention leader. Informal guidance is provided in an effort to offer an informed opinion which, along with other resources, will enable the local congregation to develop their own policies and procedures.
Click here to search FAQs
Resources
Recommendations for print publications and online resources are provided for you to review on the "Resources" page. This information is placed on the website to make your search for help easier, and is not intended to provide you with "the" only answers to your questions.
Click here for resources
.
Ask A Question
If you have a question concerning National Baptist Convention, USA, Inc. church policy and/or polity, send an email with your question/comments to: webmanager@nationalbaptist.com. You will receive a response to your question via email, and may see your question (anonymous) and the answer published in this section of the website.
Click here to ask a question
.