Live Online Streaming from the Congress of Christian Education Annual Session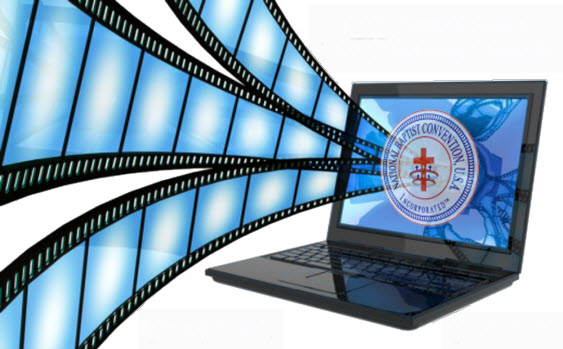 Streaming Schedule
Tuesday, June 19, 2018 ~ 2:00 p.m.
The Dean's Address - Dr. Elliott Cuff
Presiding: Dr. Raymond Gordon (NJ), Vice President ~ Northeast Region
National Baptist Congress of Christian Education

Tuesday Evening, June 19, 2018 ~ 7:00 p.m.
Presiding: Dr. Carrington Pinder (Bahamas), Vice President ~ International Region
National Baptist Congress of Christian Education

Thursday, June 21, 2018 ~ 2:00 p.m.
The President's Address - Dr. James H. Cokley
Presiding: Dr. France Davis (UT), Vice President ~ Far West Region
National Baptist Congress of Christian Education

Thursday Evening, June 21, 2018 ~ 7:00 p.m.
Young Adult Explosion
Presiding: Dr. Cedric Perkins (NE), Vice President ~ West Region
National Baptist Congress of Christian Education

Friday Evening, June 22, 2018 ~ 5:00 p.m. and 8:00 p.m.
Children's Rally - 5:00 pm
Youth Rally - 8:00 pm

When the sessions are live,
click on the image below to view them
---


Want to See More? Support Online Streaming of Events.
The National Baptist Convention is pleased to offer live online streaming of select sessions at the 111th Congress of Christian Education Annual Session in Tampa, FL. While the live streaming is offered at no charge, there are costs associated with providing this service.
Please consider making a tax deductible offering to the NBC, USA, Inc. to help defray the costs.
The link to our online payment form is: