Health Fair Exhibitor/Sponsor Info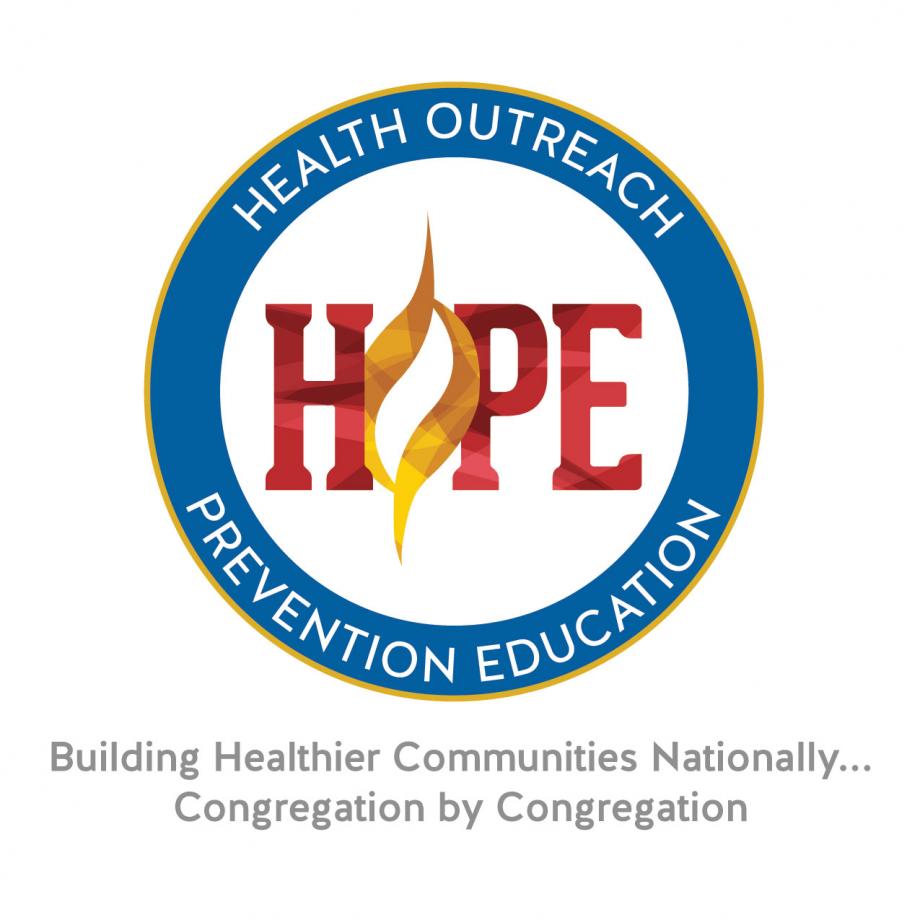 Congress of Christian Education
H.O.P.E. Annual Health Fair
June 16-20, 2014
Dallas Convention Center,
Dallas, TX
Quick Links:
Print booth application & procedures
View Special Sponsorship Opportunities

Print Sponsorship Opportunities
---
April 2014

Dear Prospective Vendor:

Greetings! The National Baptist Congress of Christian Education [An Auxiliary of the National Baptist Convention, USA, Inc.] will hold its 109th Annual Session in Dallas, Texas, on June 16-19, 2014. This year's session will be held at the Kay Bailey Hutchison Convention Center in Dallas, Texas, with an anticipated attendance of more than 25,000 participants. While the main thrust of the meeting is Christian Education Training, our National Baptist Congress also sponsors an Annual Health Fair in conjunction with its H.O.P.E. (Health Outreach Prevention Education) Week activities. This year's fair marks ten years of service to the National Baptist Family. We would love for you to be a part of our ten year celebration. The health fair provides an opportunity for participating health organizations and non-profits to provide information about health related issues to the delegates attending the session.

We would be delighted to have your organization participate in the 10th Annual Health Fair and partner with us as we strive to build healthy communities congregation by congregation. We have a number of sponsorship opportunities available. See the attached guide.

Our hope is that you will make a decision to participate in this historic 10th Anniversary Annual Health Fair observance. Through the past decade, participants attending the sessions have received life enriching and lifesaving information shared with them by hundreds of health oriented participants like you. We believe that your health related message would add to this legacy.

We anticipate that the 2014 Health Fair will be our greatest yet and we look forward to working diligently with you to make that happen. If you have questions or require additional information, please do not hesitate to contact me.

I look forward to working with you.




Dr. Michael O. Minor, Director, H.O.P.E. Health Initiative
3440 Wheeler Road • Hernando, MS 38632
662.429-8747 • hope@nationalbaptist.com
---
Special Sponsorship Opportunities
10th Anniversary Health Fair Celebration
June 16-19, 2014
Kay Bailey Hutchison Convention Center Dallas, Texas
To take advantage of any of our sponsorship opportunities, please contact:
Dr. Michael O. Minor
hope@nationalbaptist.com Phone: (901) 826-8355
Since potential sponsors may have special needs, contact us for more specific information if necessary.
Tier 1: Exhibitor
Investment:
Pharmaceutical Firms $1500
Business $1200
Government $750
National Non-Profit $600
Non- Profit $500
A booth at our National H.O.P.E. Health Fair where your staff can display and disseminate information and/or give-a-ways for the four days of the Health Fair
7' x 10'
6' draped table
identification sign
two chairs
Waste paper basket.
An opportunity to share your message with 25,000 – 30,000 attendees
Inclusion on the NBC H.O.P.E. Facebook Page
Tier 2: Exhibitor Enhanced
Investment: $2500
Includes Tier 1 benefits
Inclusion in H.O.P.E. Week 2014 Passport – 15,000 copies
One shared mini-workshop near exhibit area – 15-20 minute presentation
Tier 3: Exhibitor Plus
Investment: $7500
Includes Tier 2 benefits
Corporate collateral material included in 15,000 delegate bags
One mini-workshops near exhibit area – 60 minute presentation
Corporate name mentioned on overall Congress display board
Corporate named mentioned as sponsor before one of the Congress plenary sessions (about 10,000 attendees)
Tier 4: H.O.P.E. Week 2014 Passport Sponsor
Investment: $12,000
Includes Tier 3 benefits
2 booth spaces
Ad on the back panel of Passport
Opportunity to provide maximum 3 minute greetings before one of the plenary sessions (about 10,000 attendees)
Tier 5: H.O.P.E. Week Sponsor
Investment: $25,000
Includes Tier 4 benefits
3 booth spaces
Designated corporate spokesperson given speaking opportunity before key national and state leaders during event
Opportunity to share in one or more strategic Congress training courses
Opportunity to provide maximum 10 minute presentation before one of the plenary sessions (about 10,000 attendees)
Recognized at the President's educational banquet
Tier 6: H.O.P.E. Sponsor
Investment: $50,000
Includes Tier 5 benefits
5 booth spaces
Opportunity to send informational packet to all national and state leaders
Given title signage for event
Link from National Baptist webpage to your company's webpage
Inclusion on strategic H.O.P.E. collateral material for one year
Opportunity to speak at the January planning session
Opportunity to speak in the September H.O.P.E. Faith and Health Conference
Special Opportunity

Sponsorship of Annual H.O.P.E. Health Luncheon Tuesday, June 17, Noon, 100 attendees representing national, state, regional, and local NBCUSA leadership and health ambassadors
Contact us for details.
Note: All suggested investments are based on good faith estimates of the convention center costs and space availability.