2014 Annual Session Highlights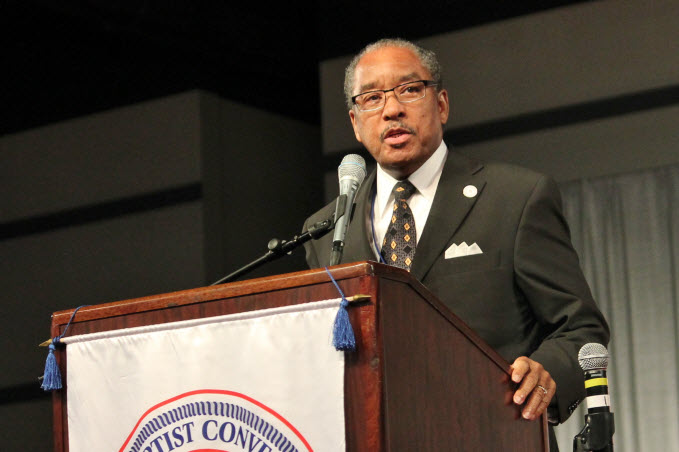 Message from the President
Dr. Julius R. Scruggs
GREETINGS OF PEACE AND JOY:
Welcome, delegates and friends, to our 134th Annual Session of the National Baptist Convention, USA, Inc. I am thankful to God for all His blessings during my five-year tenure as your President. I appreciate your confidence, prayers, and support.
Let's pray mightily for our election this year. May God grant to us the president of His choice. I believe in this convention and believe that it has a bright future. May we love it and together work to ensure its bright future.
Let us remember, also, that there are some critical national elections occurring in November of this year. May we encourage people to go to the polls and vote. There are forces on the horizon seeking to suppress our vote. May their tactics inspire us to vote with even greater enthusiasm.
May God bless each of us with safe passage to New Orleans, Louisiana, for our annual gathering on September 1, 2014. I express my sincere thanks to the Reverend Dr. C. S. Gordon and his Host Committee for planning for what I believe will be a memorable and meaningful convention experience.
Let us also pray that God's Holy Spirit will guide us to the end that we glorify His name and edify the people of God.
For the Cause of Christ,

Julius R. Scruggs, President,
National Baptist Convention, USA, Inc.
---

---