Garnett-Nabrit Lecture Series (GNL)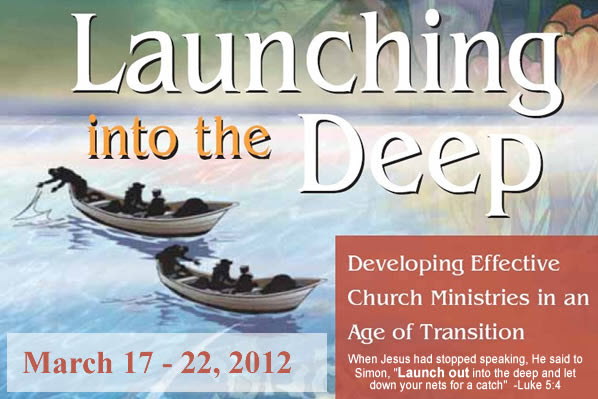 Since 1958, the Garnett-Nabrit Lecture series (GNL) has educated, challenged, equipped and energized pastors, lay leaders and lay persons of the American Baptist College, National Baptist Convention, USA, Inc., and other faith communities world-wide. GNL celebrates good preaching, teaching and worship in song; the reunion and fellowship of ABC alumni; and support for ABC. Launching into the Deep continues this long-standing tradition while taking a contemporary look at evangelism, social justice, pastoral care and Christian leadership roles in the 21st century. Attendees will have opportunities to participate in workshops, hear gifted preachers and lecturers, break bread together and worship in song with some of the nation's best Gospel singers and groups.
Register early and save!
Featured Lecturers and Preachers Include:
Rev. Dr. Claudette Anderson Copeland, New Creation Christian Fellowship Church, San Antonio TX • Rev. Dr. James Forbes, Senior Minister Emeritus of the Riverside Church of New York • Rev. Dr. Wilma Johnson, New Prospect Baptist Church, Detroit MI • Rev. Dr. Marvin McMickle, President, Colgate-Rochester Divinity School • Rev. Otis Moss, III, Trinity United Church of Christ, Chicago IL • Rev. Dr. Keith Russell, First Baptist Church, Freeport, Bahamas • Rev. Dr. Lance Watson, St. Paul's Baptist Church, Richmond VA • Michelle Alexander, Esq., Author of The New Jim Crow
2012 GNL Event Highlights
March 17 - Metro Youth Explosion
March 18 - ABC Day
March 19 - Community Empowerment Luncheon with Michelle Alexander
March 19-20 - Evening Worship
March 19-21 - Evening Workshops
March 20 - Pastoral Excellence Luncheon
March 20-21 - Late Night Services
March 21 - Extension Breakfast
- Nannie Helen Burroughs Luncheon
- President's Scholarship Benefit Musicale
March 22 - Alumni Banquet