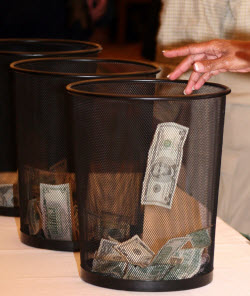 Thank you for your interest in supporting the ministries, missions & operations of the National Baptist Convention, USA, Inc.
You may make a general donation or donate to disaster relief, a specific ministry or make payments towards your pledge for monthly/quarterly or annual giving by check, money order or online using MasterCard, Visa or Discover Card.

Online Transaction Policies: All sales are in US Dollars and are final unless otherwise noted. Unintended duplicate payments may be refunded upon request to Customer Service. For Customer Service, contact Jeanette Tatman, (615) 301-2224 or by email at jtatman@nationalbaptist.com.

---
ONLINE DONATIONS
For Online Donations By Credit Card We Accept:

Click on the desired button below and follow the instructions provided to complete your secure online donation.

(Use this button for Disaster Relief donations only*)

(Use this button for all other donations*)
*Please note that only donations to the Monthly/Quarterly/Annual Giving category are counted toward your Annual Session Registration fees. For more information about Annual Session Registration, click here.
IMPORTANT TECHNICAL TIP: Please enable "cookies" in your web browser if you have them disabled.
The cookies have to be enabled so that the total amount on your donation form can be carried to your payment form. If you are having trouble seeing the payment total on your payment form, this is most likely the problem. If you don't know how to do this, click the link below, find the name of your Internet browser and follow the simple instructions:

http://support.google.com/accounts/bin/answer.py?hl=en&answer=61416

Questions?

If you have any technical questions, please contact Dr. Denise Mayhan by email at dmayhan@nationalbaptist.com. You will get a faster response via email than by calling our offices.
CHECK OR MONEY ORDER DONATIONS
For payments made by check or money order (do not mail cash), please provide detailed information on who you are, your church or affiliated organization and the purpose for your donation and mail it to:
National Baptist Convention, USA, Inc.
Attention Finance Department/Donations
1700 Baptist World Center Drive
Nashville, TN 37207
DIRECT DEBIT DONATIONS
Contact Ms. Jeanette Tatman, Director of Finance by email to get routing and account numbers to use online banking to make payments to the Convention from your checking account at jtatman@nationalbaptist.com.
---
Your generous donations support these areas and more:
General Funds*

Monthly/Quarterly/Annual Giving (Parent Body)**

American Baptist College

Higher Education Scholarships

Home Missions

Foreign Missions

Laymen

Music Auxiliary

Prison Ministry & Criminal Justice Commission

Website/technology
(TOPIC Ministry)


Woman's Auxiliary

Young People's Department

Disaster Relief
*General Fund donations are directed toward the areas in most need.
** Monthly/Quarterly/Annual Giving donations to the Parent Body are counted towards your Annual Session Registration fees.
Thank you!