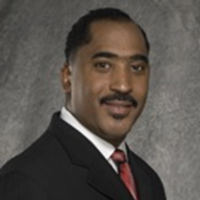 Drawing Worship From the Well
by Dr. Haywood A. Robinson, III | August 19, 2016
"God is spirit, and those who worship Him must worship in spirit and in truth,"
(John 4:24, NLT)

God desires, deserves and delights in worship. Yet, it's interesting that Jesus is recorded to have mentioned worship only a few times. In His desert confrontation with the devil, Jesus addressed the exclusivity of worship. "...You must worship the LORD your God and serve only him" (Mt. 4:10; Lk. 4:8).
In Matthew 15:8-9, He speaks to authenticity in worship. Quoting the prophet Isaiah, Jesus
About the Author
Dr. Haywood A. Robinson, III is the pastor of The People's Community Baptist Church in Silver Spring, MD. He serves our Convention as Vice President-at-Large in the Music & Worship Arts Auxiliary. Holding degrees in both music (B.S.) and ministry (M. Div., D. Min.), Dr. Robinson encourages the healthy integration of the two, especially among pastors & musicians. Pastor Robinson aims to inspire the faithful witness, work and worship of Christ among the citizens of His Kingdom throughout the world, through Expository preaching and teaching, Worship design & facilitation, Missions education & mobilization, as well as Ministry & Life coaching. Dr. Robinson is married and has three children. He can be reached by email, pastor@tpcbc.org or phone, 301.384.2601.
criticizes the Pharisees and scribes when He says, "...These people honor Me with their lips, but their hearts are far from Me. Their worship is a farce, for they teach man-made ideas as commands from God." In the focal scripture Jesus once again highlights the importance of authenticity in worship when He says to the Samaritan woman, "God is spirit, and those who worship Him must worship in spirit and in truth" (Jn. 4:24).
At a cursory glance one might conclude that Jesus was waiting at the well for water. Not at all. That would have been simple to obtain. He was there to draw something far more fulfilling from the well, … worship. If we're not careful, our worship can become like mere water: formality, duty or worse, a show. God is saying, "Give me something real!" God is drawing worship from our wells.
Authenticity in worship encompasses our approach to God, our acknowledgment of God, and our adoration of God. Yet, it also is concerned with our alignment with God and our abandonment before God. Because the Samaritan woman didn't realize with Whom she was speaking, her approach was anything but worshipful. Let's just say it was watered down. That would soon change.
Uncomfortable with Jesus' smooth transfer of the focus upon her past and present life, she quickly began to inquire about the proper place to worship. This gave Jesus an ideal opportunity to teach her, and us, that from God's perspective authentic worship is more about releasing than receiving, relationship than ritual, love than liturgy, motive than movement and experiencing than entertaining God.
More specifically, Jesus managed that conversation so that she and all people would know that the essence of true worship is not about place, but about presence (Jn. 4:23). Allow me to suggest that in the phrase "in spirit and in truth" Jesus was linking authentic and acceptable worship to PRESENCE, both His and ours. The Father is seeking our presence before Him. Having made us in His likeness, He hungers for our spirit presence - our personal, genuine, and full presence. No hidden agendas. No concealed anxieties. No cloaked sin. No camouflaged expectations. Pure presence. Unfiltered, unaltered, uninhibited, and unaffected by the presence of others. Beyond our presence, organic worship emerges from our awareness of His Presence, our awe in His Presence, our appreciation for His Presence, and our accommodation of His Presence. This we see with Moses, Abraham, Jacob, Anna, Mary Magdalene, Peter, Paul and others throughout the pages of Scripture. My friend, God is present with us, desiring to draw worship from our wells.
Jesus also linked authentic worship to TRUTH. Having noted the knowledge-less worship to which the Samaritans were devoted, Jesus entices the woman with the notion that God actually can be known. Furthermore, she was in the presence of the only One through Whom she could come to know God. Yet, more than knowledge alone, Truth is required. Jesus is Truth personified (Jn. 1:14; 14:6). As such, He grants liberty to all who enter into relationship with Him (Jn. 8:32; 2 Cor. 3:17).
The language of worship and the liberty to worship are enhanced through, what one might call, the Library of Worship. When it comes to worship, we are life-long learners. In this Library there are inexhaustible volumes. We can camp out at God's promises, preeminence, plans or power. Or we can study His purposes, perpetuity, prerogatives, protection, or passions. Or, try comprehending His favor, foreknowledge, forgiveness or faithfulness. On every shelf, down every aisle you'll find more about His worth, His Word, His wisdom and His wrath. And on and on we grow.
In closing, notice how this rather defensive woman responded once she realized she was in the Messiah's very presence. All of her past, pain, pretense, presuppositions, prejudices, and social paralysis took a back seat to His Presence. She dropped her water pot and ran to the city, inviting, rather imploring others to come and meet this man (Jn. 4:28-29). Ahh, authentic worship! Just what the Master was after all along - not the water, but the worship.
Beloved, let's remember to present our lives to God as an expression of continuous worship (Rom. 12:1). In so doing, may we rest in the assurance that God seeks, savors and sanctions worship that is offered "in spirit and in truth."

---
Your comments are welcome...