Pancreatic Cancer Awareness

Join National Baptist Convention Churches Nationwide as we
Raise Awareness and Promote Prevention of Pancreatic Cancer
Sunday - November 18, 2012

---

What is Pancreatic Cancer?
All types of pancreatic cancer begin when abnormal cells grow out of control within the pancreas. There are two types of cells in the pancreas, the exocrine cells and endocrine cells. These cells also have different functions. 95% of pancreatic cancers are classified as exocrine tumors because they begin in the exocrine cells that produce enzymes to aid in digestion.
Cancer of the pancreas is sometimes called a "silent" disease because symptoms are not usually present in early stages. Many patients have advanced disease by the time it becomes noticeable to the patient and the doctors.
African-Americans have a higher incidence of pancreatic cancer compared to individuals of Asian, Hispanic or Caucasian descent. Pancreatic cancer is 2 times more likely to occur in people who have diabetes than in people who do not have diabetes. For people who are considered clinically obese, there may be a significantly increased risk of developing pancreatic cancer.
Take a look at this brief informational video for more information:
---
NATIONAL BAPTIST CONGRESS/PANCREATIC CANCER ACTION NETWORK
PURPLELIGHT VIGIL FOR HOPE
SUNDAY, NOVEMBER 18, 2012
how can i engage my congregation?
This year, an average of 120 people will be diagnosed every day with a disease that has a five-year relative survival rate of just 6 percent. That statistic has barely changed in 40 years.

Pancreatic cancer is the fourth leading cause of cancer death in the United States yet receives less than 2% of cancer research funded by the federal government's National Cancer Institute.

Join us. Together, we can advance research, support patients, create hope to make progress in the fight against pancreatic cancer. Here are some simple things you can do for National Pancreatic Cancer Awareness Month in November:

Visit www.pancanvision.org and take a pledge to help double the pancreatic cancer survival rate by 2020.


Sunday, November 18, is PurpleLight Sunday. We encourage you to raise awareness with your congregation and recognize this day.

Print out and distribute 'The Basic Pancreatic Cancer Information' and Pancreatic Cancer Action Network flier.

Post 'November is Pancreatic Cancer Awareness Month' flier at your church

Invite your local Pancreatic Cancer Action Network Affiliate or Community Representative to host an information table at your church by emailing the Pancreatic Cancer Action Network (contact information on the last page of this guide).

Add something purple to your wardrobe on Sunday, November 18th in fact, don purple all during the month of November to help raise awareness! Tell anyone who asks you why you are wearing so much purple in November, that purple represents the fight against pancreatic cancer.

Visit www.purplestride.org to participate in a local event in your community.

Pay tribute to Dr. Reuben Henry Green, one of the National Baptist Congress' officers who passed away from pancreatic cancer in 2008. You can honor his memory while creating awareness and funding for the fight against pancreatic cancer. Please go to www.firstgiving.com/fundraiser/RememberingDrGreen.
If you, a family member or a friend has pancreatic cancer or you would like to learn more about the disease, contact a Patient and Liaison Services (PALS) Associate toll-free at 877-272-6226 or email pals@pancan.org.
Join thousands of supporters across the country committed to ending this disease.
Together, we can Know it. Fight it. End it!

---
State Contacts
States – Alaska, Arizona, California, Colorado, Hawaii, Idaho, Montana, Nevada, Oregon, Utah, Washington, Wyoming : Kristin Reynolds kreynolds@pancanvolunteer.org
States – Alabama, Arkansas, Iowa, Kansas, Louisiana, Minnesota, Mississippi, Missouri, Nebraska, North Dakota, Oklahoma, South Dakota, Texas: Angela Thomas athomas@pancanvolunteer.org
States – Washington DC, Florida, Georgia, Maryland, North Carolina, South Carolina, Virginia, West Virginia: Adam Sloey asloey@pancanvolunteer.org
States – Connecticut, Delaware, Maine, Massachusetts, New Hampshire, New Jersey, New York, Pennsylvania, Rhode Island, Vermont: Natalie Radtke nradtke@pancanvolunteer.org
States –Illinois, Indiana, Kentucky, Michigan, Ohio, Tennessee, Wisconsin: Corinne Dorfman cdorfman@pancanvolunteer.org
---
Keeping the Memory Alive: Dr. Reuben Henry Green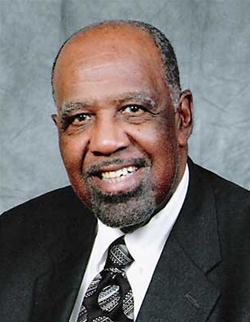 Praised as a "giant among theologians" and a mentor to hundreds of ministers, Dr. Reuben Henry Green's funeral did what he had done thousands of times in life: captivated a church audience. Dr.Green died of complications from pancreatic cancer on April 24, 2008. Among Dr. Green's many accomplishments are holding several posts in the National Baptist Congress of Christian Education.
Dr. Green's writings were published extensively. Among the most recent endeavors are Sunday School commentaries for the National Baptist Publishing Board and a number of articles written for major Christian organizations and magazines. Just prior to his death, he finished compiling a book of "old religious" song lyrics and their meanings.
You can help keep Dr. Green's memory alive by making a contribution to the Pancreatic Cancer Action Network:
click here to make a donation


---


Some Famous People Who Have Died from Pancreatic Cancer:
Gene "Uptown" Upshaw,
Oakland Raiders Professional Football Player and Executive Director of the National Football League Players' Association



Rev. Walter Hawkins,
Pastor and Gospel Musician



Ron O'Neal,
Actor

James Moody,
Saxophonist
---

Pancreatic Cancer Action Network
The national organization creating hope in a comprehensive way through research, patient support, community outreach and advocacy for a cure. For more information about pancreatic cancer and how you can get involved, visit our website by clicking on the image above.




---

About H.O.P.E.

H.O.P.E., the Congress of Christian Education's Health Outreach and Prevention Education Initiative was formally launched during the 106th Congress Annual Session in 2011. For more information on this website: Get H.O.P.E.

For more information and to volunteer, contact:

Dr. Michael O. Minor
Special Assistant to the Congress President for H.O.P.E.
National Baptist Congress of Christian Education
hope@nationalbaptist.com