Typhoon Haiyan Devastates the Philippines - Won't You Help?
Your Support is Urgently Needed!
Dear National Baptist Family:
Typhoon Haiyan has brought devastation to all that was in its path. Haiyan wreaked havoc on the Philippines, leaving thousands dead, millions of people displaced, billions of dollars in damages, and dire conditions for those who survived.
Millions are without power, transportation systems are crippled, more flooding is expected and your help is urgently needed.
Our National Baptist family understands catastrophic disasters and its impact on people and living conditions. It is our God given responsibility and stewardship to respond to our brothers in need. Please make a gift to National Baptist Disaster Relief to support the communities devastated by Typhoon Haiyan. They need us.
Recovery takes time—and it takes commitment, not only from those affected by disaster, but also from those who are willing to give it their all and help. Make a gift to support National Baptist Disaster Relief now and stand with families affected by the devastating, Typhoon Haiyan, as they rebuild and recover, every step of the way.
Or, if you prefer, you can mail your check or money order payable to the National Baptist Convention, USA, Inc.; 1700 Baptist World Center; Nashville, TN 37207. Please write "Disaster Relief Fund" in the notes section.
Thank you so much for being a part of our National Baptist Family. I know we can always count on you to help a neighbor in need.
Sincerely,

Julius R. Scruggs, President
National Baptist Convention, USA, Inc.

Randy G. Vaughn, Director
Office of Disaster Management
National Baptist Convention, USA, Inc.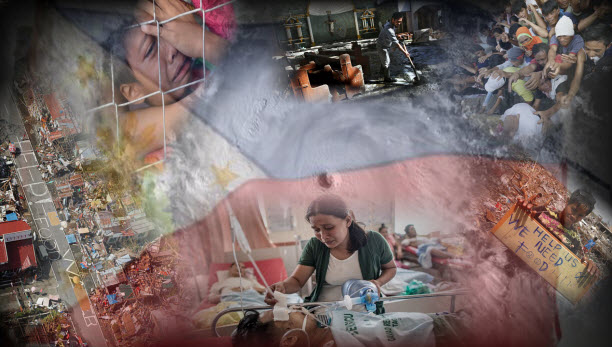 This page of the website is devoted to providing our visitors with information concerning our current efforts towards assisting victims of catastrophes.