Haiti Disaster Relief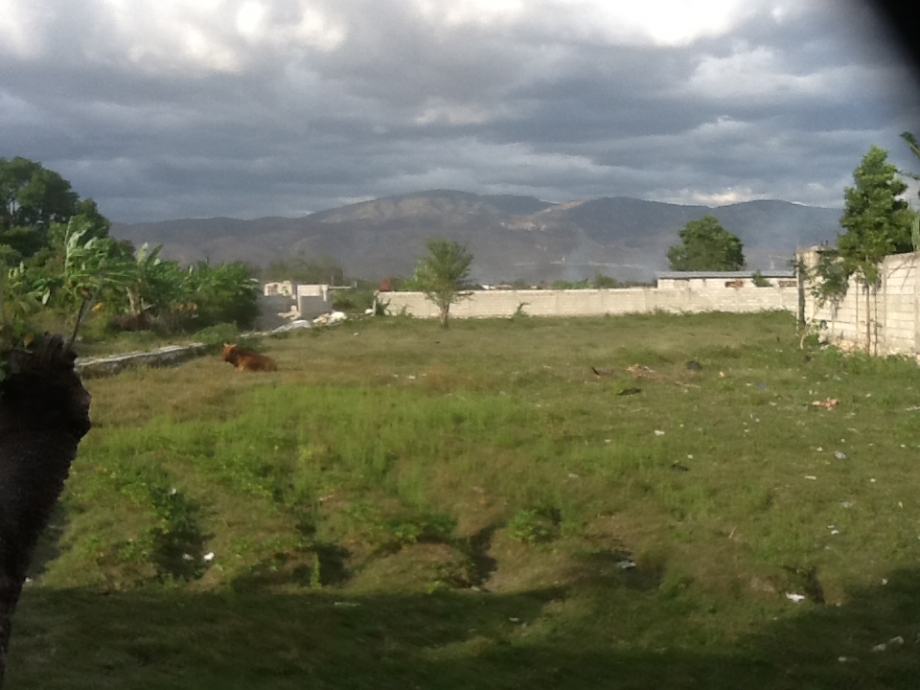 Medical Mission to Haiti
January 30 - February 3, 2012
Report and Daily Journal
By: Dr. Randy Vaughn, Director, Office of Disaster Management

Monday, January 30, 2012
The Haiti Missionary Support Group medical team representing the National Baptist Convention USA, Inc. flew into Haiti on Monday, Jan. 30, 2012 arriving at 11:30 am.
This mission trip is 2 yrs. after the devastating earthquake that ravaged this country in 2010. The beauty of this country is very much unrivaled by many countries of the Caribbean. The majestic mountain peaks kiss the sky and the clouds paint pictures of a joyful blush.
After processing through Immigration/Customs it was off to the Ambassador of Jesus Orphanage where we made camp. We are hosted by Pastor Lucien Almanord and his staff, along with the more than 56 children who reside at the orphanage. After unpacking, the children welcomed us with a song and greetings of hugs and kisses. After a delicious supper, we enjoyed a night of much needed rest.
Medical Team

Randy G. Vaughn
Dr. Marsha Thigpen
Matthew Thigpen
Pastor James Wall
Lorryane Wall, RN
Rev. Charlie Lewis
Donna Thomas
Bobby Simon, RN

Haitian Participants:

Dr. Ruth Delva
Dr. Dina Erserne
Dr. Michaella Najee Delva
Evelyn Joseph, Nurse
Pastor Roosevelt Mombrun
Pastor Lucien Almanord
Being Almanord
Tuesday, January 31, 2012
We received breakfast and made ready for the work day in our field medical clinic. We set up our clinic in Sibert, a community outside Port-Au-Prince. The population in this community is about 30,000. Our clinic consisted of a church without a roof and very little wall. Sheets and blankets were used as makeshift walls to add as much privacy as possible. The people of the community were waiting patiently for our arrival and the help we offered.

Much of what our team saw today were people with upper GI problems (worms), Hypertension, rashes, and various infections. All received the necessary medication. We served more than 275 persons in the clinic today.

NBC, USA donated the medicine to sponsor this clinic. Other items were also donated such as toothpaste, soap, baby supplies (food, clothes, ointments, etc).

The people are always grateful and thankful in receiving the help they needed.

Wednesday, February 1, 2012

Keeping up with supplies is constant when you operate in field conditions. Today, I went to the market to purchase water and much needed mosquito spray. The medical clinic went into its second day of full operation. The people were gathered early in the morning and began an unending line through the day. After lunch, exhaustion began to set in and at about 3:00 p.m. we had to call it quits. Today we saw 300 patients in the clinic. The medicine was holding and Thursday was on the way. Thank God for a smooth operation thus far.

Thursday, February 2, 2012

All of our days began with prayer and devotion. Today's ride to the clinic was long and very bumpy. The seats are only getting harder. When we arrived at the clinic site, the people were in a devotional period. The beautiful Haitian singing was very moving in the spirit and the atmosphere for praise was in the air. The clinic began with a robust spirit and a people now anxious to see the doctors. Today is the last day for the clinic. Patiently we watched the crowds grow. After a while the people became anxious as to whether or not they were going to be able to see the doctors. This was what they thought as a last chance effort. We had to exercise extreme control to keep things in order and from becoming unruly. Thanks be to God, the people cooperated and we were able to finish very exhausted closing out another clinical experience. All total for the week we saw more than 800 patients in the clinic. The miracle of watching the medicine hold out with some left over to be used in the Succour Medical Clinic. The percentage of patient breakdown was at 40% children, 35% women, and 25% men. We thank God for the team that gave itself untiringly to this mission and task as well, the National Baptist Convention USA, family for the prayers and donation of medicine that made this journey a success. God bless Dr. Scruggs and our National Family.

Read more!

---
For More Information Contact:
Phone: (409) 982-6464 ext. 14
NBC, USA Inc.
Office of Disaster Management
Rev. Randy G. Vaughn, Director
501 West Thomas Blvd.
Port Arthur, Texas 77640
(409) 982-6464 Ext. 14
---
Haiti - How YOU Can Get Involved
Four Ways YOU Can Help:
Donate to the Haiti Relief Fund
Tell us about your missions in Haiti
Volunteer your time and talents
Stay informed and spread the word!

Donate to the Haiti Relief Fund

or
Send your tax deductible donation to:
National Baptist Convention, USA, Inc.
Attention: Haiti Disaster Relief Fund
1700 Baptist World Center Drive
Nashville, TN 37207


Make your checks payable to "National Baptist Convention, USA, Inc." Enter "Haiti Disaster Relief Fund" in the notes section of the check.
Tell Us About Your Missions in Haiti
We are asking for participation from all churches, associations and state conventions that are presently involved in ministry efforts in Haiti to complete the "Haiti Missions Involvement" form, advising us of your present works in Haiti. We will use this information to assist us in guiding our assessment and relief activities.


Calling All Volunteers!!!

If you are interested in volunteering your time, talents and experience to do missions work in Haiti, we want to hear from you. Those individuals who wish to volunteer should contact the Office of Disaster Management and request a Volunteers Informational Packet, or download and print a copy. Each volunteer will be required to complete and return this packet prior to being offered an assignment to participate in Haiti relief efforts under the direction of the National Baptist Convention, USA, Inc.


---
The African American Baptist Mission Collaboration and Habitat for Humanity
The NBC, USA, Inc. and four additional historic African American Baptist communities are collaborating to respond more effectively to the devastation in Haiti. The
African American Baptist Mission Collaboration
(AABMC) was formed immediately after the earthquakes in Haiti and has donated over $1MM to
Habitat for Humanity
to address the immediate and urgent need for temporary shelters and permanent housing. A life-size sample of the family shelters to be built was on display in the exhibit hall during the 2010 Annual Session. These shelters were designed so that they could be converted to permanent housing.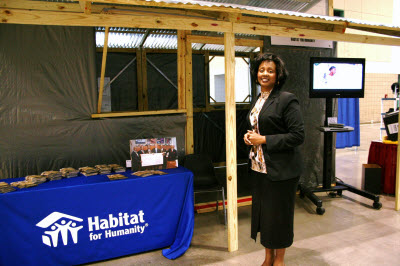 ---
More On Haiti:
Haiti Disaster Relief News