The 2014 Official Oratorical Contest Theme:
"Solidarity with the Savior through Worship"
National Baptist Congress of Christian Education
Dallas, Texas
June 16-20, 2014


But the hour is coming, and now is, when the true worshipers will worship the Father in spirit and truth;
for the Father is seeking such to worship Him.
God is Spirit, and those who worship Him must worship in spirit and truth.
John 4: 23, 24
What is the Oratorical Contest?
The Oratorical Contest provides young people with an opportunity to develop and receive recognition for their public speaking skills. Contestants are judged based on a set of criteria that measure their demonstration of intellectual thinking and positive expression in an original written and oral presentation of the annual theme. College scholarships are awarded to the contestants with the highest scores. The Oratorical Contest is held annually during the National Baptist Congress of Christian Education Annual Session.


Contact:
Roslyn L. Harvey, National Baptist Congress Oratorical Contest Coordinator
6037 Grimshaw Ave
St. Louis, MO 63120-1232
Mobile: 856-397-6711
---
2013 Oratorical Contest Winners - "A Solid Witness for a Solid Savior"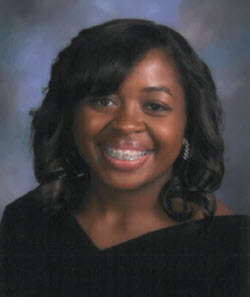 The FIRST place winner will receive the award in two parts: the first $1500 will go to the student and the balance of $3500 will be sent directly to the school based on their policy of reimbursement and financial disbursement. Our first place winner, receiving $5000 and a lap top is Ms.
Joei Robertson
, of the Intermountain General Baptist Convention, Inc. of Utah, she is a member of the Calvary Baptist Church, Dr. France A. Davis is the Pastor. Joei will be attending Colorado State University, majoring in Animal Science.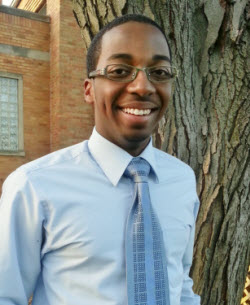 The SECOND place winner receiving $1,500 and a lap top: is
Rondall Murray,
of the MB&E of Michigan State Convention., he is a member of the Second Canaan MBC, where they are in search for a new Sheppard. Rondall will be attending the Central Michigan University, majoring in Accounting.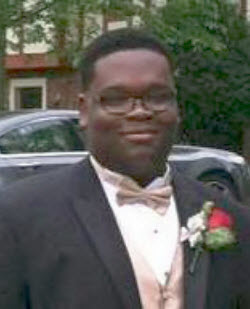 The THIRD place winner receiving $1,000 and a lap top is
Joel G. Moore, Jr.
of the Tennessee Baptist Missionary and Educational Convention, Inc., he is a member of the New Bethel Baptist Church-Germantown, Rev. Donald Ester, Pastor. Joel will be attending the Christian Brothers University, majoring in Political Science.
---
Oratorical Contest Contact Information
Roslyn L. Harvey

, National Baptist Congress Oratorical ContestCoordinator
Email:
nbcoratorical@gmail.com
Phone:
(856) 397-6711
Address:
6037 Grimshaw Avenue
St. Louis, MO 63120-1232