Congress Dean's Announcements & Information
2014 Congress of Christian Education Message from Dean Elliott Cuff
By Dr. Elliott Cuff | January 22, 2014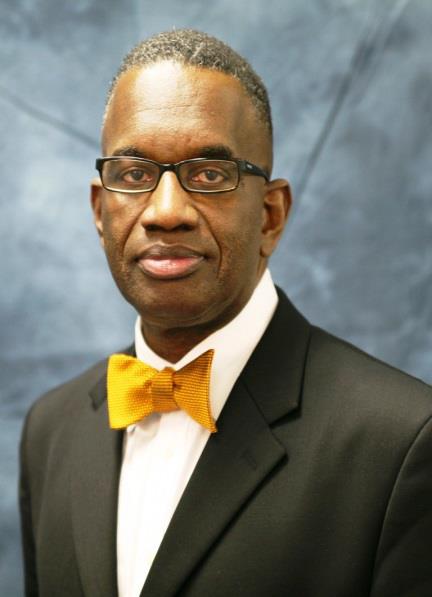 Dr. Elliott Cuff
Greetings Delegates,

We are excited here at your National Congress of Christian Education dean's office that you will be studying, serving, worshipping, and be in fellowship with thousands of National Baptists in June in Dallas for this year's annual Congress of
Christian Education.

Much prayer, preparation, and persistence has been done to make sure that this year's session will be the greatest one to date. Some exciting new course offerings, along with some dynamic teachers, returning and new, from across the heart and soul of our Baptist family awaits your arrival. There also will be unbelievable worship opportunities along with presentations in drama and arts and technology for every generation of learner including some innovative and great ministry toward becoming more in Solidarity with the Savior from children, youth, and young adults.

Let's come to Dallas to learn how to grow our Sunday Schools, Christian Education ministries, missions, evangelism, vision, churches, leaders, pastors, teachers, members and to help our Christ advance the Kingdom of God in this world beginning at Dallas!


In His Service,

Elliott Cuff
---
NEW Congress Annual Session Classes Announced!
Dean Cuff has announced that the 2014 Congress Annual Session will showcase 28 new and/or updated classes. To view the full list of new classes, click below:
---
Dear Congress Faculty:

Greetings in the blessed and matchless name of our Christ! For your convenience, we have provided our updated National Baptist Congress of Christian Education Faculty/ Teacher Application that you might download the PDF file and complete the information by typing directly into the form. We continue to strive for excellence as we do our best to become more in Solidarity with the Savior and your completion of this form helps us toward this goal. Thanks and hope to see you in St. Louis this coming June! I am in Solidarity with the Savior!

Dr. Elliott Cuff
Dean, National Baptist Congress of Christian Education
NBC, USA, Incorporated

---
Course Card Questions
If you have a question about your course cards, please contact:

Dr. Brett Snowden, Executive Assistant, Dean's Office
Phone: 413-519-5702