From the Desk of Dr. George W. Waddles, Sr.
Grace be unto you and peace from God our Father and the Lord, Jesus Christ.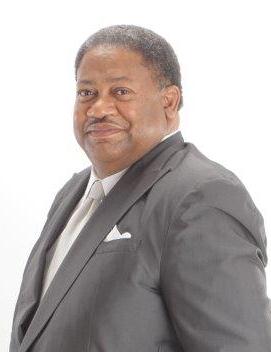 Dr. George W. Waddles, Sr., President, Congress of Christian Education
As we reflect on the 108
th
Annual Session of the National Baptist Congress of Christian Education, we are so grateful to God for how He blessed our time together. This past session will forever be marked and remembered in the hearts and minds of our constituency. For the first time, we held our Annual Session in one city for two subsequent years. We praise God for His sovereignty and for the commitment of every State, District and Church leader that participated in such a spirit-filled and uplifting week. From lectures to worship services, classroom instruction to banquets and late-night services: this year we experienced a great move of God. It was marvelous to behold the children, youth and young adults as they offered sincere praise and worship to our God. St. Louis will never be the same, after hosting tens of thousands of National Baptists in 2012 and 2013.
We thank God for our Convention President, Dr. Julius Scruggs, whose dynamic leadership and great vision for this National Work has given Godly guidance to this body during such pivotal socioeconomic times. We also thank our Dean, Dr. Elliott Cuff, and his staff that continues to lead our faculty, crafting curriculum for delegates in pursuit of being dedicated disciples of Jesus Christ and students of His Word.
As we move forward with planning, we are excited to see what God will do during our 109
th
Annual Congress Session. Please join me in prayer for the leaders of this work, and each member of this delegation as we seek God's divine direction and prepare to meet in Dallas, TX in June 2014.
In the Bonds of the Spirit,

Dr. George W. Waddles, Sr., President
National Baptist Congress of Christian Education