Exhibit Hall Management

A Message from Kerry L. Nelson, Director of Concessions
"I am here to help in any way I can. Please feel free to call with any questions."
Address:
Concessions Commission of the NBC, USA, Inc.
1401 E. Stewart Avenue
Flint, Michigan 48505
Phone: (810) 785-4060 Fax: (810) 785-6115
Website: http://www.nbcckln.com/
---
IMPORTANT: APPLICATIONS ARE DUE NO LATER THAN JANUARY 5, 2015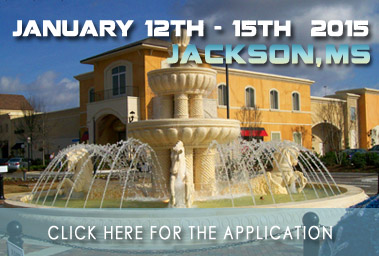 [click image to download the 2015 Mid Winter Board Session application form]

VENDORS: CLICK HERE FOR INFORMATION ON ORDERING SERVICES IN THE EXHIBIT HALL
This system allows the exhibitors and vendors to order their services
completely online without the use of paper, faxes, and/or mailing.