Dr. Julius R. Scruggs, President, 2009 -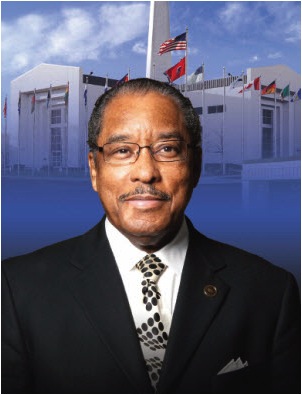 Dr. Julius R. Scruggs was elected president of the National Baptist Convention, USA, Inc. on September 10, 2009 during the 129th Annual Session, held in Memphis, TN. Dr. Scruggs served as the Vice President-At-Large under the Shaw administration.

Biography
To review biographical information about Dr. Scruggs
click here
.
Contact Information
Dr. Julius R. Scruggs, President, NBC, USA, Inc.
c/o First Missionary Baptist Church
3509 Blue Spring Road
Huntsville, Alabama 35810
Click here for directions
Phone: (256) 428-1255
Fax: (256) 852-5975
Email: president@nationalbaptist.com
To send web-mail to Dr. Scruggs click here.
Administrative Assistant: Ms. Shirley Clemons