Your Special Invitation to the 110th Annual Session of the Congress of Christian Education
By Dr.George W. Waddles,Sr., President, National Baptist Congress of Christian Educ | February 19, 2015
Dear Pastors, Christian Education Leaders and Delegates,
Grace and joy to you and peace from God our Father and the Lord Jesus Christ!
We look forward to seeing you in Detroit, Michigan, June 21 – 26, 2015 at the 110
th
Annual Session of the National Baptist Congress of Christian Education.
Our president, Dr. Jerry Young, has challenged us to
"Envision the Future, Exceptionally".
This means that we must continually evaluate where we've been in the past and where we are in the present to plot an effective course toward an "exceptional" future. The Congress is continually changing to strengthen and prepare us for that "exceptional" future – and you are invited to be a part of it!
We have planned an exciting, spirit-filled and edifying week of Christian Education. There will be captivating classes, top-notch faculty, powerful preaching, stimulating lectures and various musical expressions and art forms offered to edify and equip our delegates for "Making Disciples for Christ"(Matthew 28:19-20).
Dean Elliot Cuff has masterfully crafted a curriculum of 286 classes, 80% of which will be offered in one location: the COBO Convention Center. This is a great opportunity for the delegates of your church to be taught by the most qualified instructors that National Baptist has to offer.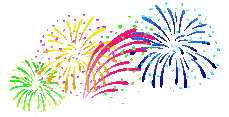 The city of Detroit will host an amazing display of fireworks at the Hart Plaza to welcome us on Monday June 22 beginning at 9:00 pm – you don't want to miss it!
Come, gather with over 25,000 Baptists for
Faith-Building, Fellowship and Fireworks
in Detroit. And while you're in Detroit, don't forget to visit some of the many historical, cultural and arts venues throughout the city, many within walking distance of the Cobo Center.
In the Bonds of the Spirit,

Dr. George W. Waddles, Sr.
1460 W. 78th Street – Chicago, IL 60620
Email: natlcongresspres@gmail.com | Phone: (773) 651-3250 | Fax: (773) 651-2653

Back