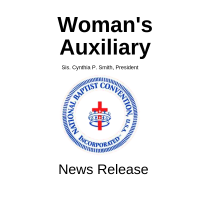 Women gather for the "Women for All Seasons Conference 2019"
By Dr. Cynthia P. Smith, President | June 13, 2019
National Baptist Convention, USA, Inc. Women Gather
Women for All Seasons Conference 2019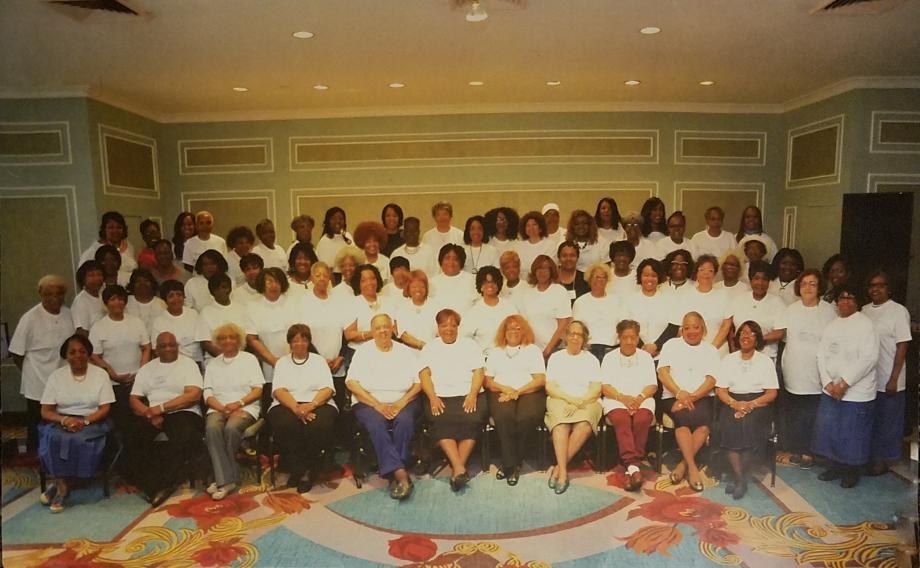 Women from around the country gathered May 16-18 at the New York Hilton, Midtown for its first Women's Conference. The event opened with a strolling reception. The crowd was addressed by New York's Attorney General, Letitia James. She was well-received after being introduced by Empire State Convention President, Dr. Carl Washington.
She sent positive vibes throughout the atrium as she challenged women to be the very best they can be.

The women of the Northeast under the leadership of Sister Nellie Suggs, Northeast Region Vice President and other state presidents hosted a Welcome Program where teacups were exchanged with sisters from other regions symbolizing new, lifetime friendships.
Friday, May17th, Dr. Tarika James addressed the women on the topic, Health and The Beautiful You. The most prevalent women health issues were addressed.
Classes offered during the Conference were Balancing Church and Home, Understanding Millennials and 21st Century Mission.

Drs. Doris McGilberry of Illinois, Paulette Moore of Tennessee and Patricia Carter of Florida were the capable instructors. Every woman had the opportunity to share in all classes. Dr. Patricia Leazer Edwards was Director General of the Conference.
The Gathering Friday ended with an astonishing guest, Leslie O'Hare of Texas. The women were challenged to be the best regardless of their season in life.
The last day opened with a Round Table Discussion with Charlene Tinsley-Thornton as Moderator. Panelists included Dr. Ernestine Robinson, Madeline Hughes, Linda Robinson and Shundra White.

Common Mission and Women Ministry Issues were addressed by the panelists.
A Candlelight Luncheon followed with Honorable Judge J. Machelle Sweeting of Harlem, Luncheon Speaker. The women were challenged to not let their location and situations determine their destination. It's not where you've come from but where you are going. The Closing Prayer Circle was formed and prayer was offered by Dr. Robert Smith, Jr.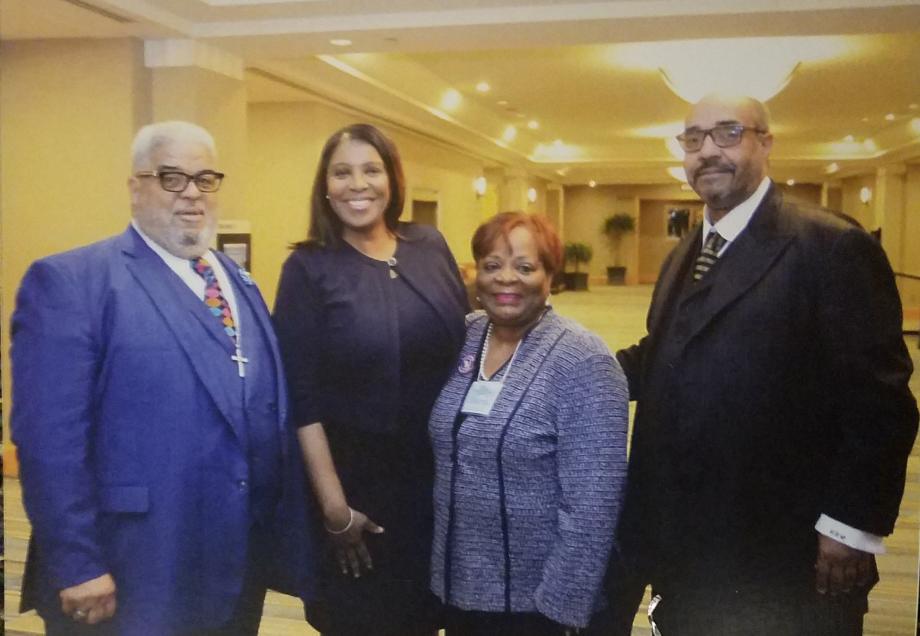 Dr. Jerry Young is Convention President and Dr. Cynthia P. Smith is Woman's Auxiliary President.

Back