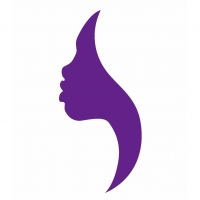 Woman's Auxiliary Message Concerning the Annual Session Women in White March
June 30, 2017
Date: June 25, 2017

To: State Presidents

From: Women in White March
It is with extreme excitement that we greet you whole heartedly while providing important information regarding the upcoming Women in White March which will take place on Wednesday, September 6th at 2:30PM in the Duke Energy Convention Center, Cincinnati, Ohio.
We are asking each woman at the Convention to march with a contribution of at least $10.00. Perhaps someone may not be able to attend but would like to give a donation. Therefore, we hope that you will share this endeavor with other Saints and Friends in the various local churches, District Associations and State Conventions so that they can have an opportunity to give a donation as well.
All State Presidents should make their final financial reports by Tuesday, September 5th at 3pm. We are counting on you, to communicate this pertinent information with others.
Also, it would be helpful to the committee if four (4) women from various States and Regions volunteer to assist with seating and organizing the line up during the march. Please let us know who is available. Signs will be provided to assist them with this task.
In addition, we desire a few women who are bright, enthusiastic, quick readers, and with clarity of speech to serve as announcers during the march. Please give the name(s) of someone you know who would be suited for this role.
Our goal is to make everyone comfortable, enjoy the afternoon and have a successful fundraiser!
But we need you, you and especially you! We are thanking our Leaders and Supporters in advance for communicating this information in the manner which works best for the women which you serve.
Envisioning the Future Exceptionally,
Sister Rosalyn Johnson, Coordinator
516 754-3760 /
rosalynejohnson@gmail.com
Sister Cynthia P. Smith, President
Woman's Auxiliary, National Baptist Convention, USA, Inc.
Make checks payable to: National Baptist Convention USA, Inc. Memo: Woman's Auxiliary
"And now abideth faith, hope, charity, these three; but the greatest of these is charity"
I Corinthians 13:13
[Click here to download this message]
Back