White House Office of Faith-based and Neighborhood Partnerships: A Special Thanks from HUD
By U.S. Department of Housing and Urban Development | December 7, 2016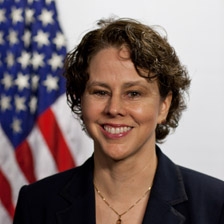 Dear Friends,

As we near the end of the Obama Administration, here is a look back at some of the success we've achieved together. Whether working with you to respond to the foreclosure and economic crisis of 2009, connecting you to senior leaders at HUD to discuss critical issues of homelessness or human trafficking, among others, or working together to empower your communities through our signature "Capacity-Building and Grant-Writing Training," it has been an honor to partner with you to help improve the lives of Americans in your community.

HUD CFBNP serves as a liaison to faith and community organizations, and we could not have done this work without your active participation and feedback. Thank you for the many ways you have partnered with us and we wish you the very best....

Click on the image to review the final report of what has been accomplished through faith-based partnerships and HUD.


Back