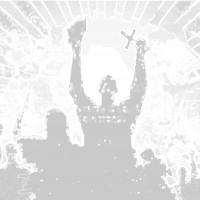 Week of Evangelism - April 9-13, 2012
By Dr. Oliver K. Patterson, Sr. | February 19, 2012
You are invited to join with National Baptist Convention, USA, Inc. churches across the United States as we mobilize for Evangelism. We are asking all NBC, USA, Inc. churches to participate in the Week of Evangelism schedule.
---
Week of Evangelism Schedule
---
Inspiration
Day One: Monday April 9: Prayer for Empowerment
Preparation
Day Two: Tuesday April 10: Teaching Disciples to Lead Others to Christ
Saturation

Days Three to Five: Wednesday to Friday April 11-13: Spreading the Gospel to Our Communities
At the week's end, each church will report the results of their activities to their Regional Evangelism Coordinator. National results will be shared and recommendations made for future evangelism activities.
Click here to view/print the week's schedule and contact information for the regional coordinators
Back