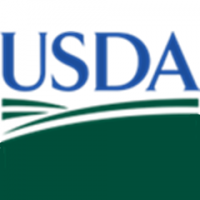 USDA announces plans to fight opioid substance abuse and available grants
By USDA | April 11, 2016
Faith & Community Leaders,

Thank you to those who could join us for a discussion with U.S. Department of Agriculture Secretary Vilsack on issues around increased use of opioids in rural communities. During the call, Secretary Vilsack highlighted recent actions the Administration has taken to address opioid substance use disorder and related challenges. Confronting the opioid crisis is part of the larger goal of creating economic opportunity and hope in rural areas, which are the heart and soul of this country. By making real investments, expanding strategies that we know work, and mobilizing partnerships at every level across the country, we can turn the tide of this epidemic and save lives.

The President has made clear that addressing the opioid overdose epidemic is a priority for his Administration and has highlighted tools that are effective in reducing drug use and overdose, like evidence-based prevention programs, prescription drug monitoring, prescription drug take-back events, medication-assisted treatment and the overdose reversal drug naloxone. Under the Affordable Care Act, substance use disorder services are essential health benefits that are required to be covered by health plans in the Health Insurance Marketplace. The law also required that covered substance use disorder benefits are comparable to medical and surgical benefits.

The President's proposed FY 2017 Budget takes a two-pronged approach to address this epidemic:

First, it includes $1 billion in new mandatory funding over two years to expand access to treatment for prescription drug abuse and heroin use. This funding will boost efforts to help individuals with an opioid use disorder seek treatment, successfully complete treatment, and sustain recovery.
Second, the President's Budget includes approximately $500 million -- an increase of more than $90 million -- to continue and build on current efforts across the Departments of Justice (DOJ) and Health and Human Services (HHS) to expand state-level prescription drug overdose prevention strategies, increase the availability of medication-assisted treatment programs, improve access to the overdose-reversal drug naloxone, and support targeted enforcement activities. A portion of this funding is directed specifically to rural areas, where rates of overdose and opioid use are particularly high. To help further expand access to treatment, the Budget includes an HHS pilot project for nurse practitioners and physician assistants to prescribe buprenorphine for opioid use disorder treatment, where allowed by state law.
Last month, USDA
announced the availability of $1.4 million
through USDA's Rural Health and Safety Education (RHSE) grant program, which are expanding this year to support outreach to prevent opioid abuse in rural communities. And as of November 2015, USDA's Rural Development Community Facilities programs has provided more than $213 million to 80 projects in 34 States to develop or improve mental health and substance use disorder treatment facilities in rural areas.
Over the next several months, Vilsack will travel to New Hampshire, Missouri, Nevada, Mississippi and Appalachia to participate in town halls that will bring together local and state government partners, the health community, and other stakeholders to raise awareness of the issue and discuss possible solutions. Vilsack will encourage public and private organizations to commit to plans of action for their communities.
For further information or recommendations on how you can help reduce drug use and overdoes as well as provide safer, more effective care for patients with chronic pain and ultimately reduce prescription opioid use disorder and overdose, please visit the following websites:
Please do not hesitate to contact my office with any further questions; you can reach us directly at
collaborate@usda.gov
.
Norah Deluhery
Director, Center for Faith-Based and Neighborhood Partnerships
U.S. Department of Agriculture
Suite 544-A Whitten
1400 Independence Ave.
Washington, DC 20250
(O) 202-720-2032
(C) 202-297-6045
norah.deluhery@osec.usda.gov
Back