United MBSC of OH 2nd Annual Women's Conference a BIG Success!
March 16, 2017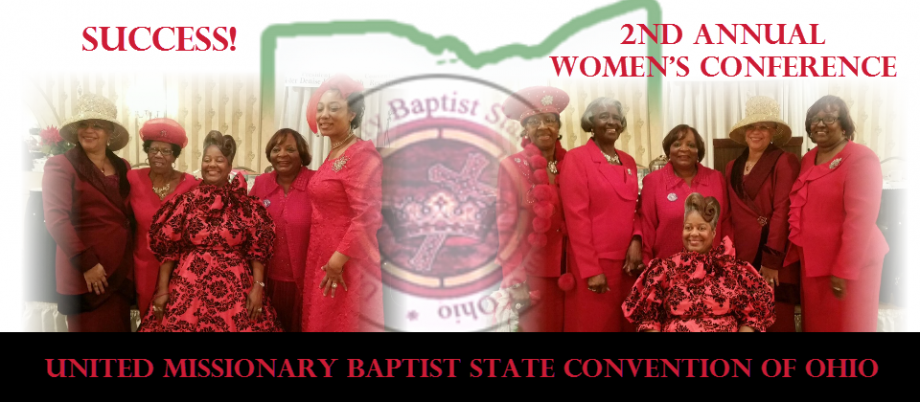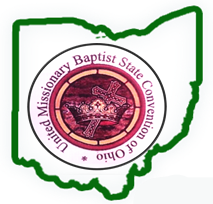 UMBSCO Women's Auxiliary held its 2
nd
Women's Conference on Saturday February 4
th
, 2017. An overflow of 100 plus beautiful women of God dressed in red filled the Mediterranean Party Center. Our theme this year was, "A Godly Woman's Treasure" (Ephesians 4:22-24). First Lady Beulah Banks, Sister Willietta Marbury along with Sister Carol Godbold set the atmosphere of encouragement with biblical instructions. Hymns led by Sister Yulanda Carrington were lifted to the Lord, as the women joined in singing, "Lord I Want to Live for Thee" and "Pass Me Not". We also praised and glorified God with the Ministry of Dance.
After a lovely rendition of "God Will Open up the Windows of Heaven", sang by First Lady Barbara Godbold, it was time for the Word from our Keynote Speaker, First Lady Gwendolyn Howard of The Historic Greater Friendship Baptist Church, of Cleveland Ohio. She focused on the fact that all women are "chosen by God to be a holy nation, sanctified, set aside, a royal priest-hood, a peculiar people brought out of darkness into the marvelous light." Her application of the scripture prompted us to be one of God's treasures inside and out.
Sister Denise Stallworth, our Women's President, welcomed and greeted the Women of the State Conference. She then introduced our newly appointed NBC Women's President, Sis. Cynthia Smith. As President Smith spoke, she greeted us on behalf of the National Baptist Convention, Inc. She let us know that we are a part of history, because we were the first convention she gathered with after her appointment. President Smith's comments were followed by remarks from First Lady Michelle K. Jones, who was our Conference Leader and Sis. Denise Stallworth, our Women's President.
To all women near and far, thank you for your faithfulness, and making the conference a wonderful success. To God Be the Glory!
Back