Trayvon Martin: Armed and Dangerous
By By Rev. Charles E. Mock, Executive Secretary, Home Mission Board | March 30, 2012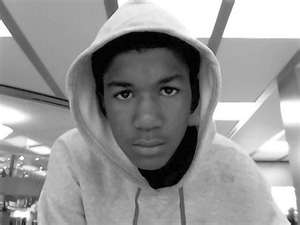 Trayvon Martin was shot to death on February 26, 2012 as a result of an alleged struggle between him and Richard Zimmerman. Richard was a Neighborhood Watch volunteer operating more like an unofficial, self-appointed extension of the Sanford Police Department in Sanford, Florida. According to Richard's testimony, he shot Trayvon out of fear for his life, enough fear to pull the trigger of his 9 millimeter gun, killing Trayvon by a shot to his chest.
At the time of the shooting Trayvon was considered armed and dangerous, but not because he was carrying a can of ice tea in one holster and a pack of skittles in the other. He was considered armed and dangerous for the same reason many black teenagers across this nation are considered armed and dangerous. They are black, teenagers, walking while black in the wrong place where others suspiciously believe they have no business, and because they wear a hoody in a way that only heightens suspicion thanks to stereotyping or racial profiling.

It is sad commentary on our fear-centered nation that innocent black teenagers and young black men are viewed and presumed armed and dangerous. Such a view has not developed solely from the remnants of racism. A major contribution to this view is black on black crime committed by a number of persons that at the time of the crime were dressed in hoodies that served as protection against identity detection.

While we expend so much energy and resources fighting to take back our country, our inner city neighborhoods and communities are being innocently shot to death by the scuffles of politics and public policy. Inner city neighborhoods are becoming as armed and dangerous as Trayvon Martin and it is not because of what they innocently carry, rather their being stereotyped and profiled as suspicious places by virtue of their location and exterior characteristics.

The suspicion of being armed and dangerous is serious enough for appropriate responses as opposed to a "do nothing mentality" other than hoping and praying that things will somehow change for the better over time. Dr. Martin Luther King taught time is neither good nor bad. Time is neutral. What we do with time determines whether it has been used for good or for bad. So what's part of the answer? How do we teach the Trayvons of our world how to be less armed and dangerous?

It is time for more of our communities and neighborhoods to become saturated with the presence of those who worship so faithfully on Sunday. We are long past the naive belief that law-abiding Chiefs of Police, police officers, government officials, community agencies or law enforcement agencies can serve as adequate substitutes for our religious participation in communal affairs.

At a minimum, we have to teach our children about the real world they naively do not understand. This would include parents and grandparents learning survival techniques and the Black Male Code. For our black youth to make it from one place to another without getting attacked by blacks or non-blacks; or, stopped by a small percentage of police officers whose behavior calls into question the good work and integrity of their professional colleagues, is no small feat. We applaud police officers who take their jobs as promoters of safety, peace and upholders of the law with utmost seriousness as they wear their badge with pride and honor.

Second, we cannot afford to wait for states with Stand Your Ground laws to repeal them in a way that will make our "Trayvons" and "Traceys" feel safer in their walks.
Third, we cannot sit back and trust law enforcement agents to learn lessons from this particular case and therefore make professional and timely arrests of those who admittedly claim they killed in self-defense.

Fourth, as communities of faith we must amend the traditional content of our Sunday Schools, bible study and vacation bible school curriculums. The content of our teaching, especially as related to pre-teens, teenagers and young adults, must reflect the realities of real life in both urban and suburban life.
Fifth, Communities of Faith must find intentional and creative ways to connect or reconnect with community non-profit agencies and organizations that can provide the support or supplement existing resources needed for teaching purposes.
Sixth, Communities of Faith must be intentional in reaching out to their non-black or non-white brother and sisters in Christ and those outside of Christ for sustained dialogue around neighbor-to-neighbor theological understanding.

Let us become morally armed and dangerous as neighborhoods and communities by a collective will to teach our youth how to "stand our ground" against those who seek to take our ground in senseless acts of violence.

Charles Mock is the executive secretary of the Home Mission Board of the National Baptist Convention, USA, Inc. He can be reached at cjenmock@gmail.com, 814-504-5597.
Click here to read President Scruggs' Statement

Back