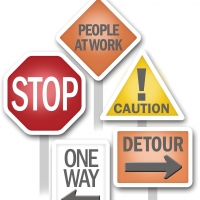 Traffic Alert for Cincinnati - Sunday, September 3rd
September 1, 2017
Over a quarter of a million people will make their way to the Cincinnati Riverfront again this year to enjoy several entertainment venues, including the City's annual Riverfest celebration which will include the spectacular Western & Southern/ WEBN Fireworks. The Fireworks show will take place on Sunday, September 3 at approximately 9:00 PM.

Most Downtown streets will remain open throughout the day so that visitors can experience the excitement of Downtown destinations, including Fountain Square, restaurants, shops and more. A number of streets, however, will continue to have lane restrictions due to ongoing construction zones.

Visit www.roadmapcincy.com for up to date traffic information to best plan your downtown driving experience.

Back