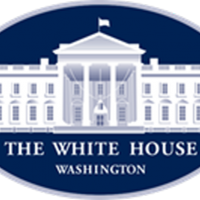 TODAY!!! Conference Call with Michelle Obama re: ACA
By Dr. Michael O. Minor | March 10, 2014
Friends -

You are invited to join the First Lady Michelle Obama for a conference call on Tuesday, March 11th at 1:30 PM (EDT).

The First Lady wants to personally reach out and thank all of the leaders across the country that are helping millions of Americans to access affordable, high quality health coverage.

This is your opportunity to hear from her directly about the critical weeks ahead.

We hope that you will join us for this important call on the Affordable Care Act.

*Please note that this call is off the record and not for press purposes.

Thank you,
The White House

* * * * *

* WHEN: Tuesday, March 11th at 1:30 PM (EDT)

* HOW: To accept this call invitation, please Click Here to RSVP

*Upon registration, a confirmation page will display dial-in numbers and a unique PIN, and an automatic confirmation email will be sent.

---
A Message from Dr. Minor:
Fellow National Baptists,
Good afternoon! As part of his Federal Faith-based Initiative our convention president Dr. Julius R. Scruggs has had the National Baptist Convention, USA, Incorporated actively involved in national Affordable Care Act (ACA) outreach activities. As the Convention's liaison to the U.S. Department of Health and Human Services, I am sharing another White House invitation. This time First Lady Michelle Obama will offer her thanks for the work of countless ACA volunteers across the country. We want to have a great showing for the National Baptist Convention, USA, Incorporated. Be sure to list the NBCUSA for your organization when you register.
Again, please, encourage your members to sign up by March 31. I'm also thankful for more pastors in key cities including Birmingham, Cincinnati, and Tampa Bay for agreeing to host national HHS enrollment events. The Administration is most appreciative and working to have key members of the President's staff at some of these events. After March 31, the next enrollment period is not until November 15. If your church has questions about ACA outreach or additional collateral material, they may e-mail
hope@nationalbaptist.com
or call (662) 429-8747.
Thanks again!
Dr. Minor
Back