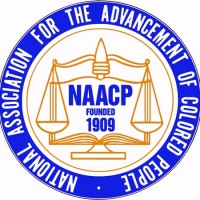 This is My Vote Campaign Thank You from the NAACP
By Rev. Nelson B. Rivers, III | November 14, 2012
November 7, 2012

Dear Dr. Scruggs,

As we reflect on and celebrate the breadth of the incredible and powerful victory of President Obama last night, I am compelled to pause and thank you for your extraordinary leadership at this critically important time in the life of our great Convention. Your Christ-centered, courageous, stable and persistent leadership during moments of potential crises was in my view, singularly responsible for the NBC, USA, Inc., becoming a major participant in the historic voter registration and voter turnout led by the Black church.

When we needed someone to stand up boldly and say we will not allow one issue to define us as a Convention, you were there! As a result, we saw the Black faith community move beyond the distractions to confront the real issues before us.

I watched many pundits and experts last night give various and sundry reasons for the president's re-election but none articulated the most compelling reason: the Black church registered voters and turned them out! This despite the unprecedented attacks on our right to vote, we said "we ain't gonna let nobody turn us around!"

To God be the Glory for your vision and leadership and God bless America!!


Your friend and co-laborer,


Rev. Nelson B. Rivers, III
Vice President Stakeholder Relations, NAACP
Pastor, Charity Missionary Baptist Church, NBC, USA, Inc.

Back