Third Annual Regular Arkansas Laymen "Boys State Meeting" A Big Success!
By Bill Campbell, General Secretary National Baptist Laymen's Movement | May 4, 2016


The Third Annual Regular Arkansas Laymen "Boys State" was held March 20-22 (Spring Break) at the Spring Lake Baptist Assembly Center Campgrounds. The area of focus this year is "Bridging the Gap between our Boys and Men." Some of the activities involved circuit training event, How to Change a Flat, Techniques in Fishing, Oral Hygiene and How to set up a Tent.

First V-President and Junior Laymen Coordinator Bro. Orlando Newburn reported a total of 110 Junior Laymen registered at this years Boys State with 25 chaperones making an overall total of 135 in attendance.

Monday evening March 21 after the Bible Bowl the hour of decision lead by Rev. R.C. Barnes 23 Junior Laymen came to rededicate their lives to Christ.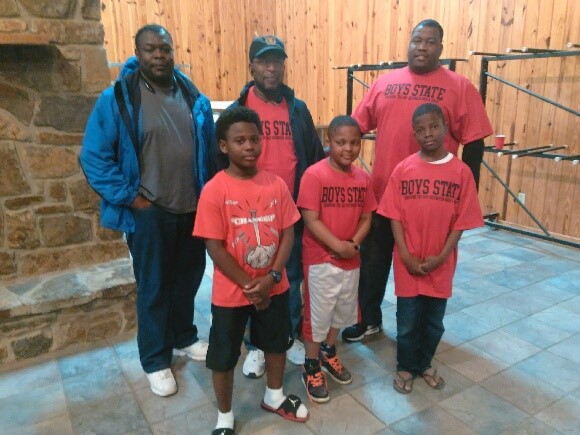 Bible Bowl Participants
Front Row: L-R (3rd Place) Nehemiah Barnes, (2nd Place) Michael Taylor, (1st Place)
Marc Thompson. Back Row: L-R Kevin Wallace, Asst. Director, President Terry Coleman and
Vice President
Orlando Newburn.
Back