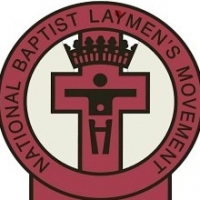 Theresa Byrd Launches Juvenile Justice Ministry in Missouri
March 8, 2019
Click Here for the Full Article
Liberty, MO -- On Tuesday, March 5, 2019, Theresa Byrd of Liberty, MO, suburb of Kansas City, announced that she is launching a Juvenile Justice Ministry. Byrd is the founder and director of the National Baptist Laymen's Juvenile Justice Ministry that is within the Evangelism Ministry where Thad Jones is the Vice President. The first National Laymen Juvenile Justice ministry was this past June at the Congress in Oklahoma City, OK and the second was in St. Paul, MN in September.
Byrd after applying to the Missouri Division of Youth Services was granted permission to have a ministry at the Watkins Mill Park Camp state facility. It is located in Lawson, MO, a short drive from Liberty and Kansas City.
Watkins Mill Park Camp is a sixty (60) bed moderate level care residential facility for both male and female residents governed by the Missouri Division of Youth Services (DYS). The facility is located in the Watkins Mill State Park in Lawson, Missouri. Residents have been committed to the care and custody of DYS through the juvenile court system for offenses ranging from misdemeanors or felony property offenses and many times is the youth's first out of home placement. Watkins Mill Park Camp serves residents from the 28 counties of the Northwest Region. The facility has a total of five (5) groups of residents three (3) traditional male groups and two (2) traditional female groups. These residents generally ranging in age from 12-17 years usually have been determined to be at-risk youth.
Theresa and her husband, A. J. have been professionally working in the juvenile justice system in Missouri for more than 35 years. They are currently recruiting persons from the area churches to come and serve in this ministry. The Byrds will train persons who have an interest and commitment to minister to youth.
Back