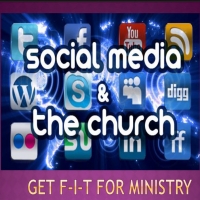 The Church and Social Media
By Denise Mayhan, PhD, Technology, Website Content and Social Media for NBC, USA, I | February 6, 2016
Denise Mayhan, PhD, technology, website and social media content manager for the National Baptist Convention, USA, Inc. made this presentation at the 2016 Mid-Winter Board Meeting. The purpose of the presentation was to help our churches understand the importance of and how to use three fundamental social media platforms for ministry and communication. Dr. Mayhan may be reached by email at dmayhan@nationalbaptist.com.
The presentation on The Church and Social Media covers:
What is social Media?
What do we do with it?
How churches use social media
The Fundamentals: Get F-I-T
Using Facebook
Using Instagram
Using Twitter
Advantages and Disadvantages of social media use
Role of Church Leadership in promoting proper use and setting the example
T
he handout provides d
etailed information on how churches can use Facebook, Instagram and Twitter for Ministry and communications.
Back