Taste Test Sunday - March 19, 2017 - Eat Well and Live Longer!
February 11, 2017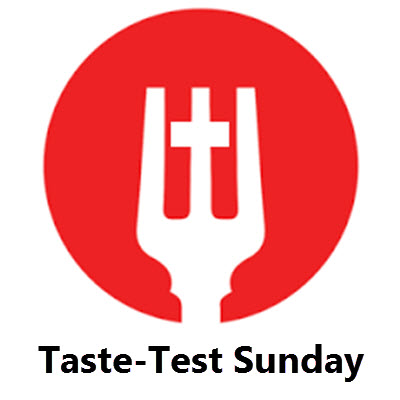 On Taste Test Sunday 2017, we're asking NBCUSA churches to sample diabetic safe desserts after worship. You'll watch members surprise as how good these desserts taste. You should consider promoting a contest in your congregation to collect recipes with healthy substitutions for a "Healthy Desserts Cookbook." We offer the information in this guide to assist you in planning for this observance.
Facts about Obesity in the United States
FACT: Obesity is common, serious and costly
More than one-third (36.5%) of U.S. adults have obesity.
Obesity-related conditions include heart disease, stroke, type 2 diabetes and certain types of cancer, some of the leading causes of preventable death.
The estimated annual medical cost of obesity in the U.S. was $147 billion in 2008 U.S. dollars; the medical costs for people who are obese were $1,429 higher than those of normal weight.
The annual nationwide productive costs of obesity obesity-related absenteeism range between $3.38 billion ($79 per obese individual) and $6.38 billion ($132 per obese individual).
FACT: Obesity is already having an adverse impact on young people
Type 2 diabetes – once believed to affect only adults – is now being diagnosed among young people.
In some communities, almost half of the pediatric diabetes cases are type 2, when, in the past, the total was close to zero. Although childhood-onset Type 2 diabetes is still a rare condition, overweight children with this disease are at risk of suffering the serious complications of diabetes as adults, such as kidney disease, blindness, and amputations.
FACT: Obesity affects some groups more than others
Non-Hispanic blacks have the highest age-adjusted rates of obesity (48.1%) followed by Hispanics (42.5%), non-Hispanic whites (34.5%), and non-Hispanic Asians (11.7%). Obesity is higher among middle age adults age 40-59 years (40.2%) and older adults age 60 and over (37.0%) than among younger adults age 20–39 (32.3%).
Source: Centers for Disease Control and Prevention
Back