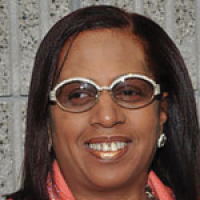 Rejuvenate Magazine Features Marsha DuPont of NBC's Office of Conventions, Meetings & Planning
November 28, 2012
Marsha DuPont, Director of Conventions, Meetings and Planning, was featured in Rejuvenate Meetings Inspiration magazine for her excellent work on the 2012 Annual Session held in Atlanta, GA, September 3-7, 2012. Rejuvenate states that they are "the freshest source of inspiration, information and insights about the world and business of planning faith-based meetings, conferences, conventions, retreats and other events." [http://www.rejuvenatemeetings.com]
---

Case Study: 2012 Annual Session, National Baptist Convention USA Inc.
Planner: Marsha T. DuPont, Deputy Director of Conventions, Meetings and Planning

Event: The largest undertaking on the NBC USA's calendar, the Annual Session drew close to 20,000 delegates and members to Atlanta just after Labor Day weekend. The session focused on socio-political issues and mobilizing members to address social justice concerns. "We offered prayer for the crises that loom large on our national and international horizons," says conference planner Marsha T. DuPont. "Being a political cycle, prayer for our nation's presidential election in November was a major focus." Conference speakers included Georgia clergy and state convention leaders, as well as notable Georgia judiciary and keynote speaker Dr. Joseph E. Lowery, a prominent civil rights leader and former president of the Southern Christian Leadership Conference.

Site Selection: "We had our joint board meeting in Atlanta in 2005, and it was a major success, so we returned for 2012," DuPont says. "The city has so much to offer in terms of off-site activities—sports, sightseeing, shopping, restaurants. Roughly 75 percent of delegates participated in non-session events, which is a good indicator that our city of choice was the right one."

Preparation: With an expected 20,000 attendees arriving on a major travel holiday (Labor Day), pre-planning was key to DuPont's task. "Atlanta Hartsfield-Jackson was very kind to us," she says. "Our team met with the local host transportation committee concerning heavy arrival and departure times, informing the airport personnel of our event. We also had transportation staff in uniform awaiting our delegates in the baggage claim area to direct them, and we had greeters available. The Atlanta CVB was also very accommodating."...
Back