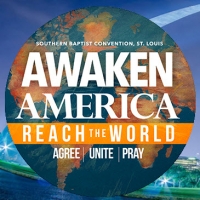 President Young continues to work with the SBC to address racial unity at meeting on June 14
May 3, 2016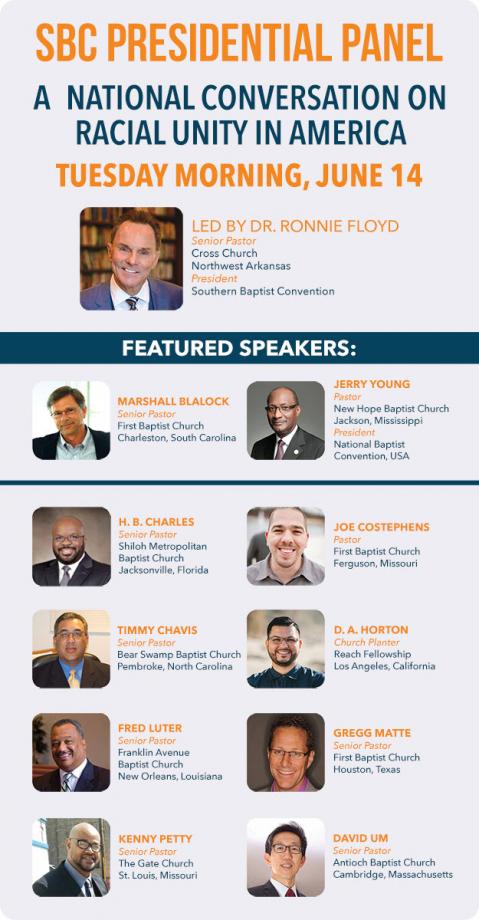 On Tuesday morning, June 14, immediately following SBC President Floyd's presidential address, the National Conversation on Racial Unity will begin.
Dr. Young will speak on "Where we are today and where we must go in the future," and Pastor Blalock will speak on "The tragedy and triumph of Charleston, South Carolina."
From this foundation, I will lead a panel conversation on racial unity in America. During this 55-minute section of our Southern Baptist Convention, we will be joined by the following 10 pastors:
-- Marshal Blalock, pastor, First Baptist Church, Charleston, S.C.
-- Jerry Young, president, National Baptist Convention, USA
-- H.B. Charles, senior pastor, Shiloh Metropolitan Baptist Church, Jacksonville, Fla.
-- Joe Costephens, pastor, First Baptist Church, Ferguson, Mo.
-- Timmy Chavis, senior pastor, Bear Swamp Baptist Church, Pembroke, N.C.
-- D.A. Horton, church planter, Reach Fellowship, Los Angeles, Calif.
-- Fred Luter, senior pastor, Franklin Avenue Baptist Church, New Orleans, La.
-- Gregg Matte, senior pastor, First Baptist Church, Houston, Texas
-- Kenny Petty, senior pastor, The Gate Church, St. Louis, Mo.
-- David Um, senior pastor, Antioch Baptist Church, Cambridge, Mass.
The entire Tuesday morning session will be powerful, so please do not miss any of it. All scheduled luncheons will occur following the dismissal of the morning session. You won't want to be late!...
Read More
Download the flier
SBC Annual Session Registration Information
Back