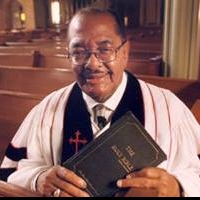 Passing of Rev. T. J. Jemison, Past President of the NBC, USA, Inc.
November 17, 2013
The Rev. T.J. Jemison, a civil rights icon known as the architect of the 1953 Baton Rouge bus boycott, which later served as a nonviolent protest model for the Rev. Martin Luther King Jr. in Montgomery, Ala., died Friday. He was 95. Theodore Judson Jemison, commonly known as "T.J.," died at 5:30 p.m. Nov. 15 at Our Lady of the Lake Regional Medical Center, said Todd Sterling, a trustee at Mount Zion First Baptist Church on East Boulevard where Jemison preached for more than 50 years...T.J. Jemison's crowning achievement as the organization's president, a position he held from 1982 to 1994, was overseeing the construction of the Baptist World Center in Nashville, TN.

Read More

Funeral arrangements for Rev. T. J. Jemison have been finalized.

Rev. Jemison will lie in state at the State Capitol Rotunda in Baton Rouge on Friday. Nov. 22 from 11 a.m. to 5:30 p.m. His wake will be held on Friday night at 7 p.m. at Mount Zion First Baptist Church, 356 East Boulevard, in Baton Rouge. His funeral will be held on Saturday, Nov. 23 at Mount Zion at 11 a.m.​​
Back