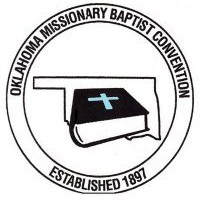 Oklahoma Baptist State Convention Hosted by First Baptist Church, North Tulsa, OK
By Peige Davis | September 24, 2011
Oklahoma Baptist State Convention
October 17-20, 2011
Mark your calendars and plan to attend this state-wide celebration hosted in Tulsa.
First Baptist Church North Tulsa (FBCNT) will host the 114th Session of the Oklahoma Baptist State Convention (OBSC) on October 17th-20th. The OSBC was founded in 1847, and is under the current direction of Dr. C.W. Whitlow, President...
In anticipation of out of town guests, several steps have been taken to ensure they have the best experience:
Mayor Dewey Bartlett, House Representative Jabar Shumate, and Senator Judy Eason McIntyre, are a few public officials who will kick off the convention with an official welcome to the city on the 17th;

300 Maps are being provided by the Tulsa Metro Chamber;

FBCNT is providing a special edition of their First Baptist Newsletter, which will preview the events during the convention, including the itinerary for all four days; and

Delegates attending the convention will get a special discount by making reservations at the Downtown DoubleTree no later than October 3rd . Guests can call the DoubleTree to reserve a room (616 W. Seventh Street, Tulsa, Oklahoma, USA, 74127-8983; 1-918-587-8000). Mention the Oklahoma Baptist State Convention to get the discount rate...
For details on how to register, make reservations for the banquet and to reserve a vendor booth (local Tulsa businesses only) send an email to Peige Davis, Director of Public Relations, First Baptist Church North Tulsa at fbcnt1414@yahoo.com.
Read the full 9/18/2011 Press Release

Back