NBC Pastor Freddie Haynes Testifies at Congress About Predatory Paycheck Lending
By Bob Allen, BaptistNews.com | February 12, 2016
Faith groups back payday lending reform
A diverse collection of denominational and faith-based organizations are calling on Congress to prohibit usury and end predatory practices of payday lending.
The Cooperative Baptist Fellowship and Southern Baptist Convention agree Congress should rein in payday lending practices that prey on the poor, according to a Feb. 11 letter to the U.S. House Subcommittee on Financial Institutions and Consumer Credit.
The Decatur, Ga.,-based CBF and the SBC Ethics and Religious Liberty Commission joined the National Latino Evangelical Coalition, National Baptist Convention, Center for Public Justice, Ecumenical Poverty Initiative, PICO National Network and United States Conference of Catholic Bishops in calling for federal regulation of short-term, small-dollar credit products such as payday lending auto title loans. Together the groups form the Faith for Just Lending coalition, representing 92 million Americans.
While marketed as short-term loans of two to four weeks to get over a financial emergency, the faith leaders said, unscrupulous businesses lend money banking on the likelihood the borrower will not be able to pay the loan off on time, resulting in rollover loans mounting up debt with annual percentage rates as high as 400 percent....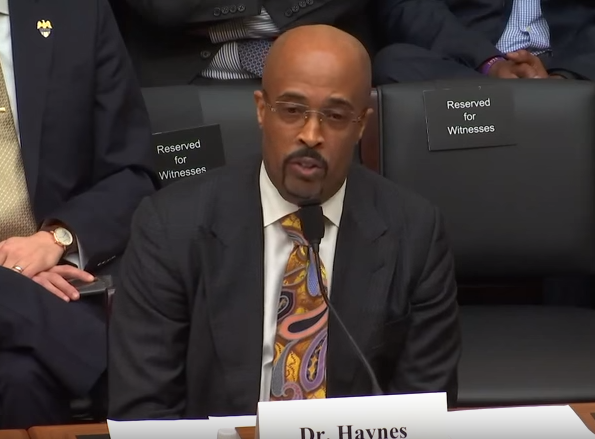 Frederick D. Haynes III, senior pastor of Friendship West Baptist Church in Dallas, was among witnesses at a Thursday afternoon hearing on balancing the market need for credit with consumer protection.
Haynes, an African-American pastor whose church is affiliated with the Baptist General Convention of Texas, said he and some of his ministry colleagues became alarmed when buildings in their community once occupied by restaurants and bank branches were taken over by payday and auto title loan stores. In the last 10 years, Haynes said, 20 such businesses have opened up within a five-mile radius of his church....
Back