NBC, USA, Inc. begins Partnership with AARP
August 9, 2012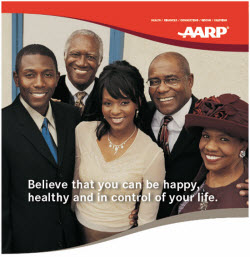 The NBC, USA, Inc. partnership with the AARP offers our members all the benefits of a full AARP membership at a fraction of the cost. In addition to the direct benefits to our members, the AARP will also give back to the NBC, USA, Inc. based on the number of our members who join or renew their memberships with the AARP.
So if you are already an AARP member, renew now and extend your membership at a discount! If you haven't joined the AARP, why not do it now? Look for membership information during the Annual Session in your registration packets and in the Exhibit Hall at Booth #500.

2012 Annual Session
Stop by the AARP booth #500 and take advantage of a complimentary AARP membership.

Special prize drawings
Daily giveaways
AARP Member appreciation gifts
---
Back