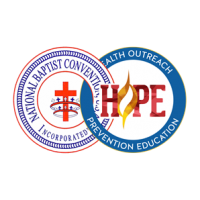 National Minority Health Focus: Why we need a congregational health ministry
April 26, 2017

Why Do We Need Congregational Health Ministry?
Our nation is in the midst of a health crisis. We are too big. We don't get enough exercise. We don't get enough sleep. We don't eat the right foods. We are in the moral equivalent of war against bad health and poor wellness choices. We need frontline "troops" to fight these battles. We believe that churches everywhere can lead the way. It's time to mobilize to make our nation healthier!
Why do we need to mobilize churches in promoting health and wellness? First, let's consider this disturbing conclusion: the health of our nation is problematic at best. In 2008, Susan Stein and Mark Levine wrote a disturbing article on the future health of our youth. Here's a synopsis of what they wrote[1]:
The cumulative effect (childhood obesity) could be the country's first generation destined to have a shorter life span than its predecessor. A 2005 analysis by a team of scientists forecast a two- to five-year drop in life expectancy unless aggressive action manages to reverse obesity rates. Since then, children have only gotten fatter.
So, our nation has to confront and conquer this problem. Secondly, what will it take to accomplish such an ambitious feat? Well, we can't count on governmental rules and regulations to lead the way. After all, we can't legislate people to do the right thing. We have to find ways to motivate people to willingly do the right thing. That's why we believe houses of worship must be the focal point. Why? Every community may lack certain things but it's highly unlikely that it does not have at least one house of worship.
The NBCUSA is committed to creating health equity - achieving the highest level of health for all people. To achieve health equity, we must overcome health disparities. What is a health disparity? Healthy People 2020, the U.S. Department of Health and Human Services' set of goals and objectives with 10-year targets designed to guide national health promotion and disease prevention efforts to improve the health of all people in the United States[2], provide the following definition:
A health disparity is a particular type of health difference that is closely linked with social or economic disadvantage. Health disparities adversely affect groups of people who have systematically experienced greater social or economic obstacles to health based on their racial or ethnic group, religion, socioeconomic status, gender, mental health, cognitive, sensory, or physical disability, sexual orientation, geographic location, or other characteristics historically linked to discrimination or exclusion.
Well, health disparities are what exist. What should we be striving for in eliminating these disparities? We should strive for health equity. What is health equity? Again from Healthy People 2020[3],
Health equity entails focused societal efforts to address avoidable inequalities by equalizing the conditions for health for all groups, especially for those who have experienced socioeconomic disadvantage or historical injustices.
So, we can eliminate health disparities by not only promoting health equity but also continue such efforts to achieve a sustainable change. It's not enough to overcome the health disparity and then declare victory. Rather, it's an opportunity to celebrate then send out a call to action to sustain and grow an attitude of health and wellness.
Michael O. Minor, EdD
National Director, H.O.P.E. Health and Human Services Partnership
Read more about H.O.P.E. on this website
Get Information about the Health Fair at the National Congress of Christian Education Meeting, June 19-23, 2017
Read more about Minority Health on HHS.gov
[1] Susan Stein and Mark Levine (2008, May 17). Obesity Threatens a Generation. The Washington Post.
Retrieved from http://www.washingtonpost.com/wp-dyn/content/article/2008/05/17/AR2008051701373.html
[1] The Secretary's Advisory Committee on National Health Promotion and Disease Prevention Objectives for 2020
Phase I Report (2008). Recommendations for the Framework and Format of Healthy People 2020, p. 28. Retrieved from http://www.healthypeople.gov/sites/default/files/PhaseI_0.pdf
[1] U.S. Department of Health and Human Services, Office of Minority Health. National Partnership for Action to End Health Disparities. (2010). The National Plan for Action Draft as of February 17, 2010 [Internet]. Chapter 1: Introduction. Available from: http://www.minorityhealth.hhs.gov/npa/templates/browse.aspx?&lvl=2&lvlid=34
Back