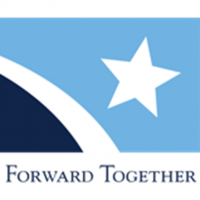 National Institute of Justice Announces Availability of $15 Million to Address School Safety
April 3, 2014

Funding Opportunities
National Institute of Justice Announces Availability of $15 Million to Address School Safety
The
National Institute of Justice (NIJ)
is seeking applications for funding for research and evaluation on safety in schools nationwide. Under the Comprehensive School Safety Initiative, NIJ will make about $15 million available for multiple grants that will address school safety issues directly. Each research effort funded must contribute to the base of knowledge and evidence building about school safety. Applicants must register with
Grants.gov
before submitting an application. Applications are due May 20, 2014. To access the solicitation,
click here
.
National Institute of Justice Seeking Proposals for Research and Evaluation on Trafficking in Persons
The
National Institute of Justice
is seeking applications for funding for research and evaluation projects that support federal, state, local, and tribal criminal justice agencies in combating trafficking in persons. NIJ is particularly interested in studies that develop methods to effectively measure the cost of trafficking in persons as well as evaluation studies of countertrafficking programs and tools. NIJ anticipates that up to $2 million total may become available for awards under this solicitation. From the total amount, NIJ anticipates that it will make one to four awards for a 36-month project period. Applicants must register with
Grants.gov
before submitting an application. Applications are due June 2, 2014. To access the solicitation,
click here
.
Training Opportunities
On April 14–16, the Center for the Study and Prevention of Violence at the University of Colorado, Boulder, will host its
Blueprints for Healthy Youth Development 2014 conference
at the Denver (Colo.) Downtown Sheraton Hotel (registration: $350.00). OJJDP Administrator Robert Listenbee will be a keynote speaker. The conference will focus on evidence-based programs in youth education, problem behavior, self-regulation, mental and physical health, and positive relationships and will provide support for practitioners implementing these programs in their communities.
SAMHSA, Suicide Prevention Alliance to Cohost Webinar April 17
"Preventing Suicide Among Justice-Involved Youth: Newly Developed Tools, Recommendations, and Research," a Webinar cohosted by the Substance Abuse and Mental Health Services Administration (SAMHSA) Suicide Prevention Branch and the National Action Alliance for Suicide Prevention, will take place April 17, from 1:30 to 2:30 p.m. (EDT). This free live Webcast will describe new resources from the Action Alliance's Youth in Contact With the Juvenile Justice System Task Force. Nearly one of every three justice-involved youths reports having experienced suicidal ideation in the past year, and 36 percent have attempted suicide during their lifetimes. Suicide is the leading cause of death for youths in confinement. Advance registration is required. For additional information or to register, please visit
http://www.wciconferences.com /JJTF/index.html
.
Speakers are Joseph J. Cocozza, Ph.D., director of the National Center for Mental Health and Juvenile Justice, Policy Research Associates, Inc., and Linda A. Teplin, Ph.D., vice chair, Department of Psychiatry and Behavioral Sciences, Northwestern University, Feinberg School of Medicine. Questions for a Q&A discussion during the Webinar are encouraged. Please email your questions to
James.Wright@samhsa.hhs.gov
.
The task force has released a set of comprehensive suicide prevention resources to support staff working with youth in the juvenile justice system. The newly developed educational tools advance the
National Strategy for Suicide Prevention
, which guides efforts to prevent suicide in this vulnerable population across the nation. Online versions of the nine resources are available at
http://www.actionallianceforsuicideprevention.org/task-force/juvenilejustice
.
Reducing Racial and Ethnic Disparities in Juvenile Justice Certificate Program
The application window for the
2014 Reducing Racial and Ethnic Disparities in Juvenile Justice Certificate Program
remains open through April 18.
The Ready by 21 National Meeting
Ready by 21
is a set of strategies developed by the
Forum for Youth Investment
that help communities and states improve the odds that all children and youths will be ready for college, work, and life by age 21. The 2014 Ready for 21 national meeting will be held in northern Kentucky during April 22–24. This annual meeting brings together hundreds of leaders from nationwide who are working to get all young people "ready by 21." These leaders have dedicated themselves to improving the odds for children and youth through collective impact initiatives, policy alignment, and program quality improvement. For more information,
click here
.
Coalition for Juvenile Justice Annual Conference
The Coalition for Juvenile Justice will hold its
2014 Annual Conference, "Looking Back, Planning Ahead: A Vision for the Next 40 Years in Juvenile Justice,"
during June 18–21, at the Omni Shoreham Hotel in Washington, D.C.
Office of Juvenile Justice and Delinquency Prevention Announces Internet Crimes Against Children Funding Opportunity
The Office of Juvenile Justice and Delinquency Prevention (OJJDP) has announced its fiscal year
2014 Internet Crimes Against Children Program Support funding opportunity
. The successful bidder will provide services and support to the OJJDP–funded
Internet Crimes Against Children (ICAC) Task Force program
. Activities of the multiagency, multijurisdictional
ICAC task forces
include preventing, investigating, and prosecuting technology-facilitated child sexual exploitation and Internet crimes against children. Applications are due by 11:59 p.m. (EDT), April 14, 2014. Applicants must register with Grants.gov before submitting an application.
Contact Us
Send questions or feedback about the newsletter to
NFYVP@dsgonline.com
or
subscribe
.
The National Forum on Youth Violence Prevention Newsletter
is prepared under Office of Juvenile Justice and Delinquency Prevention (OJJDP) Cooperative Agreement No. 2012–MU–FX– K009 with Development Services Group, Inc. The views, opinions, and content of this newsletter do not necessarily reflect the views, opinions, or policies of OJJDP.
Back