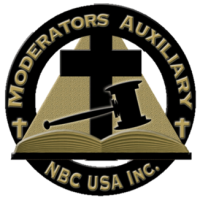 Moderators Papers for the 2017 Congress of Christian Education Annual Session
By Moderators Papers for the 2017 Congress of Christian Education Annual Session | June 15, 2017
The Moderators Auxiliary will have Two Instructional Sessions at the 112th Annual Session of the National Baptist Congress of Christian Education in St. Louis, June 19-23, 2017.

One will be led by Pastor Green Davidson on The Need for Christian Doctrine, and the Lecture application will be presented by Pastor Darren Bolden on the same subject.

Pastor Cato Brooks will provide the second Instructional Session on The Relationship Between the Word and Spirit. The Lecture application will be done by Pastor Carlton Mays.

Click on the title of the paper to download.
---
Pastor Carlton Mays
Back