Mid Winter Board Message from President Scruggs
December 30, 2012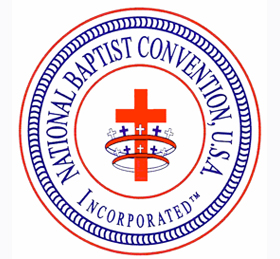 National Baptist Convention, USA, Inc.
Office of the President | Dr. Julius R. Scruggs
Dear Beloved Pastors and Members of NBC, USA, Incorporated:

I hope that you have experienced a joyous and blessed Christmas season.

May God bless you with a fruitful and prosperous New Year as his presence, purpose, and peace guide your going out and coming in, your lying down and rising up.

I look forward to seeing each of you in Nashville, Tennessee on January 22-24, 2013. This year we are planning a National Baptist Convention, USA, Inc. Martin Luther King, Jr. Celebration on Monday night in Nashville, Tennessee (6:00 p.m.) at the Fifteenth Avenue Baptist Church, 1203 Ninth Avenue North and Enoch Jones Boulevard. Our Mid-Winter Session will start on Tuesday morning at 9:00 a.m. The general Board of Directors Meeting will be held on Tuesday afternoon at 2:00 p.m. We will address many important issues during this meeting including a report on the Grassroots Fund Drive and an update on the renovation of Griggs Hall on American Baptist College Campus, etc.

Dr. Randy Vaughn, the Disaster Team, and I were blessed to travel to New York City to survey the damages caused by Hurricane Sandy. We also carried gifts to the state presidents of New York and New Jersey to assist our damaged churches. We will give more in January.

Let's continue to prayerfully and financially support all of our ministries of the Convention as we resolve to work in "Solidarity with our Savior."

If for some reason you cannot come to the Mid-Winter Board Meeting, please send your gift to:

National Baptist Convention, USA, Inc., 1700 Baptist World Center Drive, Nashville, TN 37207. Also, please include the pastor's name and your assigned NBC, USA, Inc. church registration number. Click here to contribute online.


May God continue to bless you, your family, and the National Baptist Convention family.

Sincerely,

Julius R. Scruggs, President
National Baptist Convention, USA, Inc.
Click here to print this message
Click here for more information about the Mid Winter Board Meeting
Back