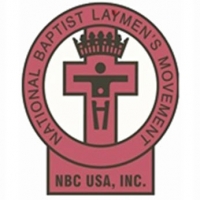 Laymen relaunch monthly newsletter
April 24, 2017
President Willie Burke had a desire for the National Baptist Laymen's Movement to have a newsletter ascribed to its name to inform the membership, friends, supporters and public at-large of the ministries, programs and activities of the laymen. He wanted the membership to be well informed and he wanted to highlight the men and women who make the contributions for the National Baptist Laymen to be successful.

Burke placed a call to former General Secretary Thad Jones to request and gauge his interest in resuming the newsletter. Jones, a former Laymen Asst. General Secretary and General Secretary, was responsible for the promotional work of the National Laymen and birthed the electronic newsletter. He established and produced the printed version beginning in September 1993. The electronic version came along in 2000 and was only discontinued in recent years.

The first issue is chock-full of interesting news and information (see below). To join the mailing list, contact Brother Thad Jones by email at: tskm@swbell.net .
Topics in this month's Laymen Newsletter:
Burke Brings Back Electronic Newsletter.
46th Annual Walter Cade, Jr. Western-Midwest Workshop
Missouri Laymen to Hold Annual Louis B. Parker State Workshop
Ohio Baptist General Laymen Have a Busy Spring
Memphis District Laymen to Hold 7th Annual Laymen's Banquet
Laymen Make First Contribution to John L. Webb House
Thad Jones Receives Singleton Award
Nevada Laymen Host First Regional Workshop of 2017
Back