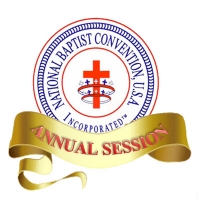 Laymen Offer Marriage Seminar at Annual Session
August 29, 2013
The National Baptist Convention U.S.A., Inc. will be convening in Charlotte, NC next week, September 2 - 6, 2013 at the Charlotte Convention Center. The National Baptist Laymen's Movement will have a full schedule for the week in taking care of business and listening to some of the country's great speakers. During the week the laymen will be conducting their Laymen's Institute where a number of classes will be offered for those attending the convention looking and seeking for information to take back home.


This year the Laymen will be offering a new class, a Marriage Enrichment Seminar. It will be taught by Stephen and Lynn Perry of Buffalo, NY. This is something that President Simmons has been wanting to incorporate in the Laymen's education ministry from the Congress to the Regional Workshops.

The topic that the Perry's will address will be:
1. The Definition of Marriage
2. The Essential Nature of Marriage
3. Marital Commitments
4. Practice Patience & Kindness Required
5. Keeping the Line of Communication Open
6. Resolving Conflict
7. Extending Forgiveness
8. God's Response to Divorce

The sessions will be held at the Blake Hotel. The days and times will be:
Tuesday - 3:00 p.m. - 5:00 p.m.
Wednesday - 10:00 a.m. to 12:00 noon
Friday - 9:30 a.m. to 10:45 a.m.
Back