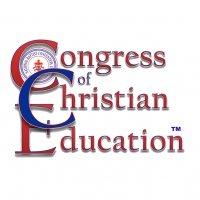 Laymen Congress Session Updates
June 15, 2014
Stay Tuned in to Social Media

Laymen Congress Session Updates
National Baptist Congress of Christian Education
Dallas, Texas
Dear Friends:
Whether you are at the 109th Congress in St. Louis, at home or on-the-go, you can be the first to know what is going on at the laymen's session June 16 - 20, 2014.
You will be the first to know which state won the basketball tournament and the new bible bowl champion. You will receive video clips of the seminar lecturer and get first hand photos of the various evangelistic ministries taking place during the week. You will feel like you are right there.
Sign up, turn on and tune in to:
Find me on Facebook. Be sure to select the Thad Jones with the laymen's logo. Not only do you want to follow me but also sign up for the Laymen's Group on the left side of the page.
Facebook Messenger is the SMS Text messenger for your smart phone. It's been updated. So it's faster.
Follow us on Twitter. Search for hashtag Thad Jones. You will be surprised what I can tell you about the laymen with 140 characters.
Google+ is growing in users. Search for me and add me to your circles.
Go to your app store (ios, android, etc) and download the Socialcam app. Follow me. Also check your Facebook stream for a video excerpt of laymen activities.
If you need any help in signing up for any of these accounts, call, text or email me. 816-590-5443 or tskm@swbell.net.
PS: Don't forget to check you email each night before you go to bed or first thing when you wake up in the morning for the News Flash and Quick Note
s.
Back