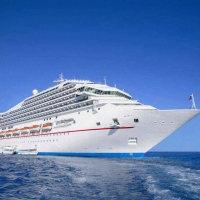 Laymen 8th Annual Fellowship Cruise
By Laymen | July 3, 2013
Laymen 8th Annual Fellowship Cruise
7 Night Caribbean Cruise
August 9 - 16, 2014
During the National Congress of Christian Education that just concluded in St. Louis, MO, President Harold Simmons announced that the 8th Annual Laymen Fellowship Cruise will be August 9 - 15, 2014.
It will be a 7 Night Caribbean Cruise. Click on the link below to view the brochure that includes prices, deposits, due dates and port of calls. Cruise 2014
Click here to download the brochure
The first deadline for the first deposit is September 20, 2013. $500.00 per cabin.
Back