Homegoing Services for Rev. Andrew J. Mansfield, Former Congress of Christian Education Instructor
By Dr. Doretha Johnson | July 21, 2012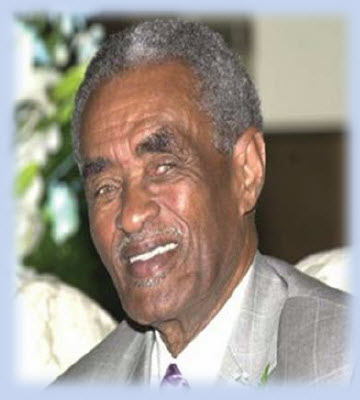 July 21, 2012
A giant has fallen among us! The Reverend Andrew J. Mansfield died Thursday, July 19, 2012 at the age of 81. His death marks the end of a visionary career that catapulted him into statewide and national prominence as he touched the lives of thousands with his message of salvation, education and preparation.
Reverend Mansfield served as an instructor in the History Division of the National Baptist Congress of Christian Education teaching History of the African American Church.
We remember our beloved Reverend Mansfield's dedicated service to his Lord and are comforted by knowing that even in our mourning we can offer God the praise described in 1 Peter 1:3: "Praise be to the God and Father of our Lord Jesus Christ! In His great mercy He has given us new birth into a living hope through the resurrection of Jesus Christ from the dead."
Wake services will be held Monday, July 23, 2012- 6-8 pm at the First Missionary Baptist Church, 802 Martin Luther King Drive, Rayville, LA.
The Homegoing Service will be held Tuesday, July 24, 2012 – 12:00 Noon at the First Missionary Baptist Church, 507 Swayze Street, Monroe, LA 71201.
Remember the Mansfield's family in prayer and let them know you are thinking of them during this difficult time. The support and encouragement of our brothers and sisters in Christ is so important to the family during such difficult times.
Arrangements have been entrusted to Miller's Funeral Home, 2932 Renwick Street, Monroe, LA 71203. Expressions of sympathy can be emailed to: firstbaptist1971@yahoo.com.
Back